Iron is an essential building block for performance athletes and high impact exercisers.
Elite athletes and active exercisers will focus – more than most – on health, nutrition and the building-blocks their bodies need for performance and endurance.
Whether they run marathons, compete in triathlons or just run the odd 5k while hitting the gym twice a week, athletes and those who keep active work hard to stay in top condition.
However, while most will stay up to date on the latest supplements and nutritional advice, studies have found that many elite athletes in particular are prone to iron deficiency (ID) and iron deficient anaemia (IDA).
A recent study, published in the Clinical Journal Of Sport Medicine, looked at the issue of ID and IDA in elite runners and triathletes over a five-year period to 2015.
It found that; "Even with monitoring and treatment in place, ID and IDA are significant concerns for the health and performance of elite runners and triathletes, and this issue affects males and females".
Low blood iron affects up to half of male and female athletes, according to the US National Health and Nutrition Examination Survey. If no action is taken, iron depletion can develop into iron deficiency anaemia (IDA), which can cause a range of serious issues, including increased fatigue, weakness, decreased auto-immune response and poor aerobic performance.
Low blood iron affects up to half of male and female athletes
We might expect athletes and those who regularly work out to be aware of the dangers of iron deficiency.
But studies have shown that athletes can be prone to the same blind-spots on ID as the wider population. And even if they are addressing the problem, traditional iron tablets and supplements can cause gastrointestinal side-effects (such as nausea, constipation and stomach-pain) which hinder training and performance.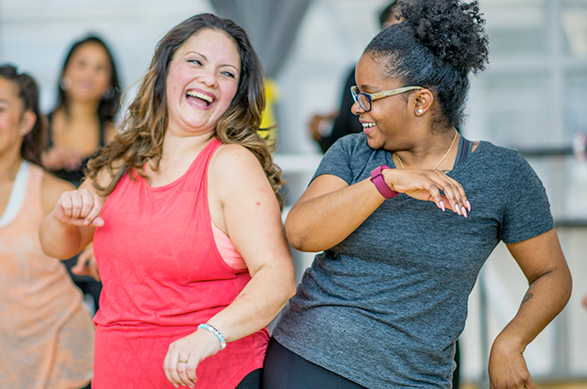 Many active exercisers are also unaware of an issue known as foot-strike hemolysis – which especially affects runners and joggers. With foot-strike hemolysis, every time your feet hit the ground, the shock damages red blood cells which circulate oxygen around the body, further inhibiting aerobic performance. If you are already low in iron, and some studies suggest up to one-in-two male and female runners are, foot-strike hemolysis is aggravating the problem with every stride you take.
More and more active exercisers are getting the message that no matter how hard you work out and push your body, iron deficiency is one barrier you cannot just push through.
Cathy O'Flynn is a Clinical Nurse Specialist and product specialist for Active Iron, the new, next-gen iron supplement which utilises a break-through in targeted delivery (achieved by scientists at Trinity College, Dublin) to double iron delivery, while eliminating gastrointestinal side-effects.
Cathy has worked with elite athletes (and active exercisers) on their iron levels. And she is surprised by how many of them are not fully aware of the causes and risks of iron deficiency.
"All athletes, runners and people who work-out regularly really need to watch their iron levels," says Cathy.
"But many of them are not aware of this. Or they are taking iron supplements and tablets that are causing side-effects. Absorption is also a big problem. They are taking the iron pills, they think they are getting a high dose, but it's not having the effect they need".
Cathy has advised one young rower, training at an elite level, who was suffering from severe fatigue and recurring infections, despite having a very carefully calibrated training, health and nutrition programme.
"She's 16, really putting the hours in but she had been getting recurring infections and was very fatigued. Her mother actually thought she had glandular fever," says Cathy.
"I had a chat with her, we talked about her iron levels and I suggested she try Active Iron. We chatted again a few weeks later and she was feeling much better. Her stamina levels were up, she wasn't feeling so fatigued and she had stopped getting the infections."
"The fact that she could take the Active Iron, while training and without getting side-effects was a big plus for her. She's incredibly dedicated and didn't want to take anything that could stop her from staying fully active and keeping to her programme".
Cathy has worked with elite level athletes and active exercisers and seen the difference Active Iron can make in their training and in their general well-being. The fact that Active Iron is also a food supplement which is cleared for athletes in competition is also a plus-point.
Whether you are aiming for the Olympics or looking to do a 5k Fun Run, iron deficiency is one barrier you won't be able to push through at the gym.
We are so confident in Active Iron that we are delighted to offer a 30-Day Money Back Guarantee when you buy a 30 Pack online with us. Buy here »