5 back to school health tips
It's that time of year again for the kids to head back to school. As they dive in to classes, sports, and other after-school activities, it's a good idea to take a few measures to help set them up for a healthy year. Here are our top 5 back to school health tips to think about.
Bedtime
It's important for kids and adults to get enough sleep each night. Most adults need around eight hours of sleep every night with kids needing a little more. Sticking to a routine is important so those early mornings don't become grumpy ones. Set them (and yourself) up for the day with a reasonable bedtime.
Hygiene
Coughs, colds, and bugs can spread in schools like wildfire. To avoid your children (or you) getting sick make sure you teach them how to protect themselves like washing their hands before they eat and after using the bathroom. A small tube of hand sanitiser may be ideal for when washing their hands isn't convenient.
Food
A healthy diet is of the upmost importance for the busy days ahead. Stock up on healthy foods such as fruit, vegetables, whole-grains, and lean protein like turkey. Chop up vegetables and fruit to store in the fridge and add to their lunch box for a healthy snack. Make sure to save any reusable containers to store healthy dinner leftovers.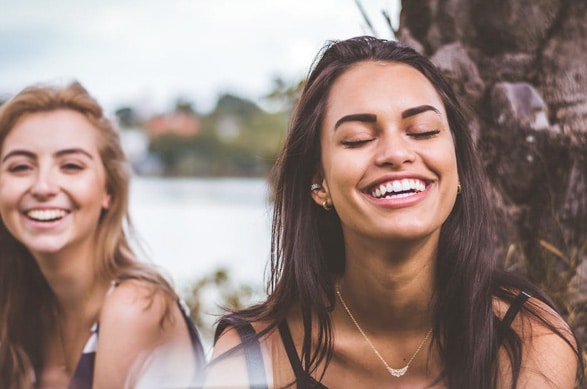 Stress
Back to school time can be stressful for both kids and parents. Too much stress can have a serious impact on health. Help to manage stress by talking to your kids about anything that's bothering them, having your own support network, and taking care not to overload anyone's schedule. It's essential to take time out to relax.
Supplements
With a new routine, early mornings, and lots of new information being thrown at them, kids need a well balanced diet and a healthy lifestyle to maintain their immune system. However, it isn't always easy to get them to eat their greens. Incorporating healthy foods into your child's diet can be difficult, but important nutrients are essential to increase energy levels, support brain function and concentration, and help encourage growth and development. To ensure your kids are getting these essential nutrients, a supplement can do the world of good. Take note of what nutrients you're getting too – that coffee you had before the school run doesn't count!
Active Iron
The current world market is dominated by a range of poorly absorbed and poorly tolerated iron products. Active Iron was developed in a response to global need to produce and iron product that was both tolerable and easy to absorb.
Active Iron is gentle enough to be taken on an empty stomach and is clinically proven to ensure better absorption of iron. Active Iron is suitable for children over 12 years old.
We are delighted to offer a 30-day money back guarantee when you buy a 30 pack online with us here »