The team at Solvotrin Therapeutics were delighted to win Best Mens Product 2019 at the OTC and Pharmacy Retail Awards for Active Iron for Men. The new product contains Active Iron's ground-breaking protein formulation and a new specially formulated Active B Complex. With clinically proven better absorption or iron sulfate* combined with high strength B Vitamins. Active Iron for Men supports energy and mental performance*. In addition it's targeted release makes it gentle enough to take on an empty stomach.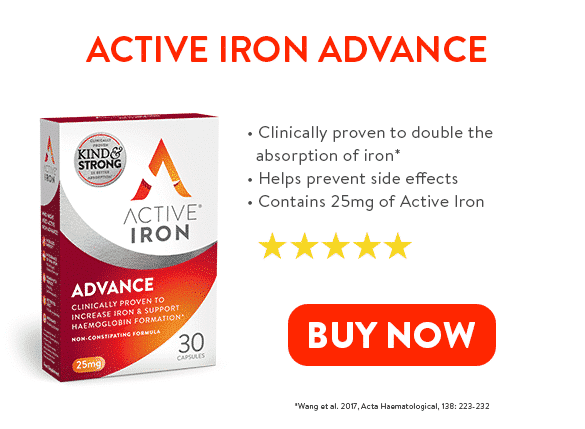 International Marketing Manager Sinead Cowzer said, "Getting the right amount of vitamins and minerals is key for maintaining a man's mental and physical performance, no matter what he's up against. We were delighted to win this award and be recognised by pharmacists in Ireland. We have received a lot of positive feedback from our customers, pharmacists and sporting professionals since the launch of Active Iron for Men."
gentle enough to take on an empty stomach
Active Iron's unique technology was developed by Solvotrin with scientists at Trinity College Dublin. The new technology uses a unique iron-whey protein complex to ensure iron is released in the small intestines, where it is most readily absorbed. Unlike traditional iron formulations, the iron-whey protein formulation modifies release, provides gut cell protection, yet increased absorption. This can allow lower administered doses and, coupled with the well-established anti-oxidant properties of whey, can improve the gut tolerability of oral iron.
CEO of Solvotrin Therapeutics, Pat O'Flynn said: "Solvotrin is committed to developing cutting edge science to address unmet needs in the market.
"New Active B Complex+ for Men makes sure men get the support they need to live a healthy, full life."
Active Iron is also available for women. Both products are suitable for vegetarians and free from artificial preservatives, yeast, gluten, and sugar. See more here »
*Wang et al, Acta Haematologica 2017; 138: 223-232
**Iron, vitamins B1, B2, B3, B5, B6, B12 contribute to normal energy yielding metabolism in the body. Vitamin B5 contributes to normal mental performance.