Active Iron

We made iron better
Why Choose Active Iron
Active Iron was developed in response to the global need for an iron supplement that is both tolerable and easy to absorb. Before Active Iron the only solutions available were poorly absorbed and poorly tolerated.
Active Iron's Kind and Strong formula means that it is kind enough to take on an empty stomach, while being strong on absorption when you need it.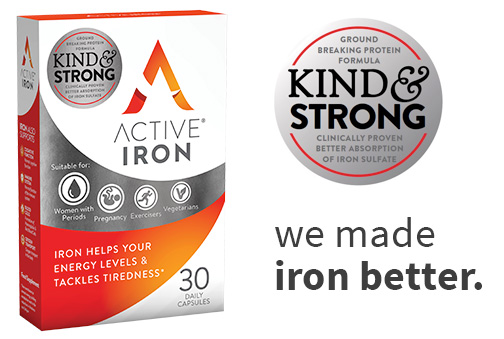 By targeting the natural site of absorption (the small intestine rather than the stomach or lower intestine), Active Iron doubles the amount of iron absorbed compared to the gold standard iron sulfate. This means that more iron is available for your body to absorb.
Active Iron works in tune with your body. It's advanced formula does not cause inflammation which means it is non-irritating to the stomach. This prevents the unwanted side effects that are usually associated with iron supplements such as stomach pain, nausea, cramping, constipation and flatulence.
While iron supplements are not a substitute for a balanced diet and healthy living, Active Iron may help you achieve your daily iron needs. Active Iron works in tune with your body, targeting the natural site of absorption and delivering just the right amount of iron, while helping to reduce gut irritation from iron.
Active Iron is certified with Informed Sport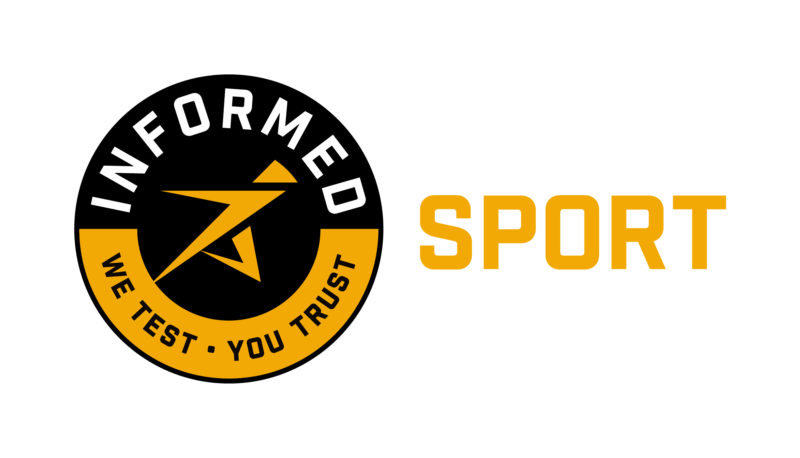 The Informed Sport programme provides assurance that products have been tested for a wide range of substances prohibited in sport. Every batch of this product is tested for banned substances under the Informed Sport programme.
Products undergo rigorous testing using ISO 17025 accredited methods to provide the highest level of assurance for athletes. For further information about the testing process, please visit informed-sport.com
Active Iron Ingredient List
Whey (Milk) protein, Capsule shell: Hypromellose Ferrous Sulfate, Acidity regulators (sodium acetate, acetic acid), Vitamin C (ascorbic acid), Emulsifier (polysorbate 20) Capsule Colourants: Titanium dioxide, black iron oxide, yellow iron oxide.
Real People - Real Stories