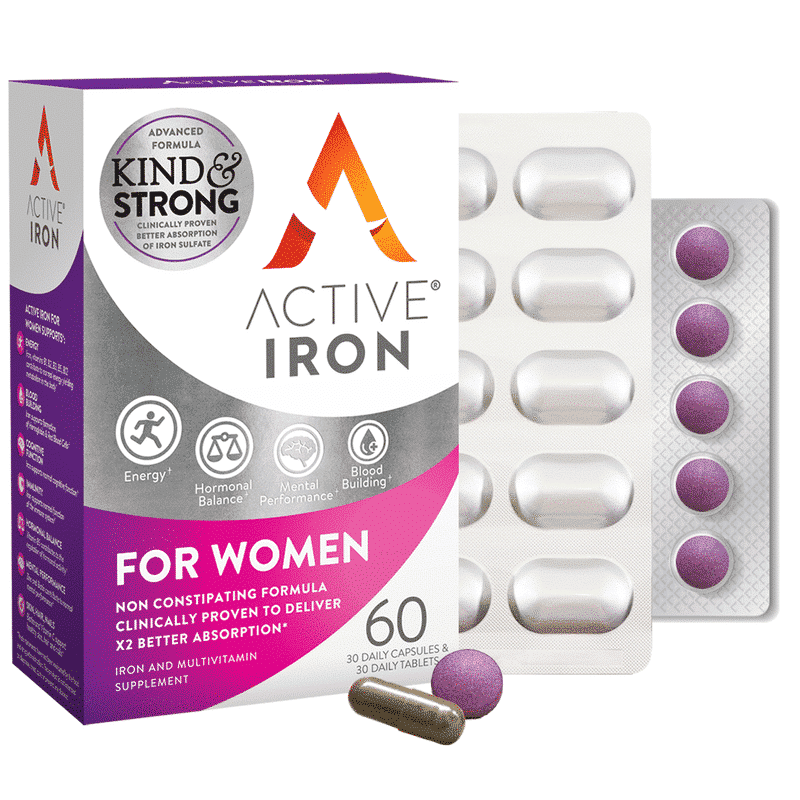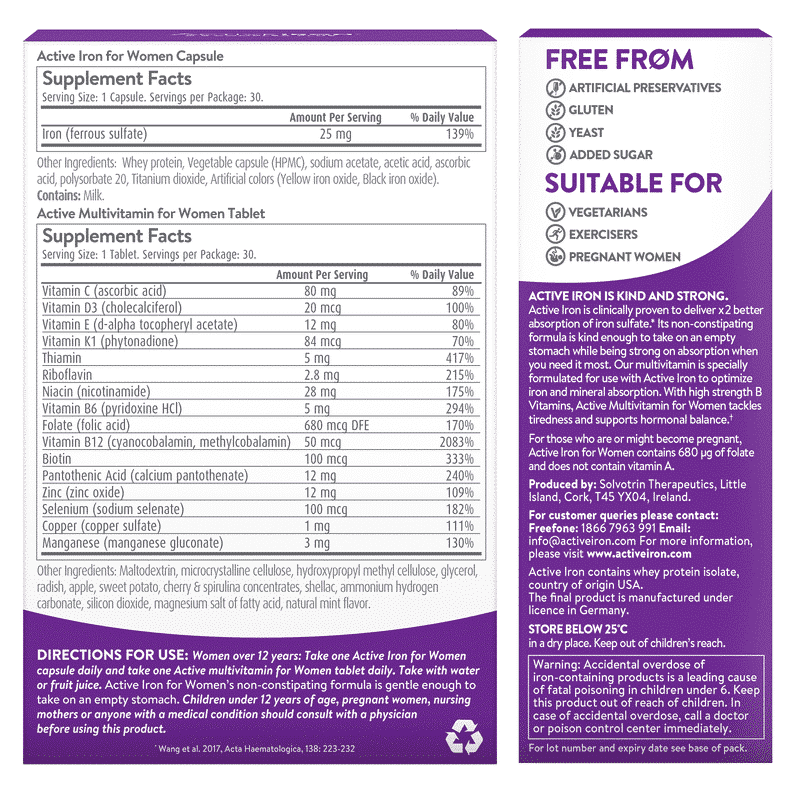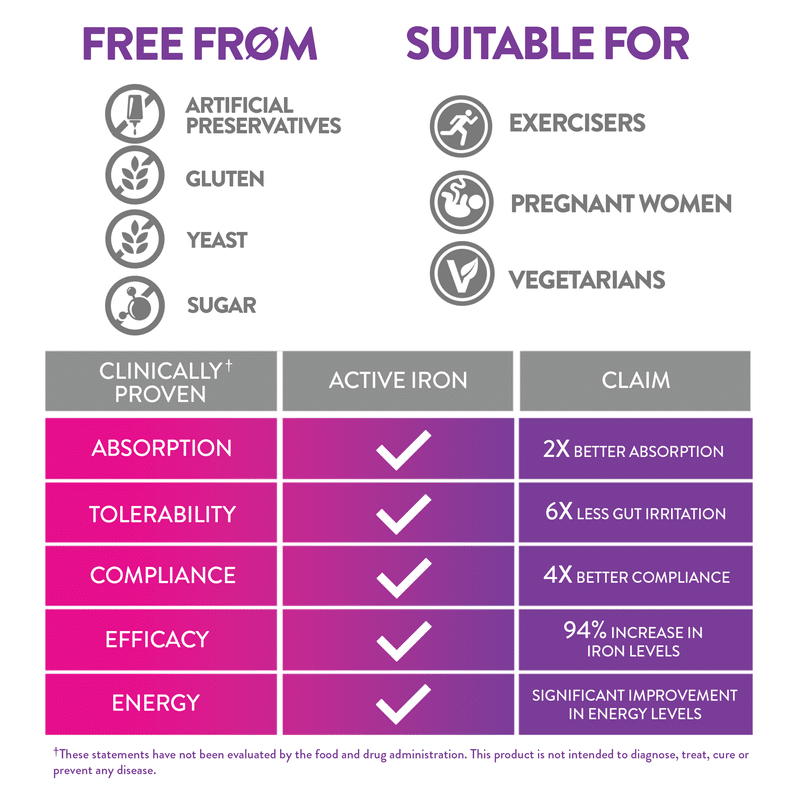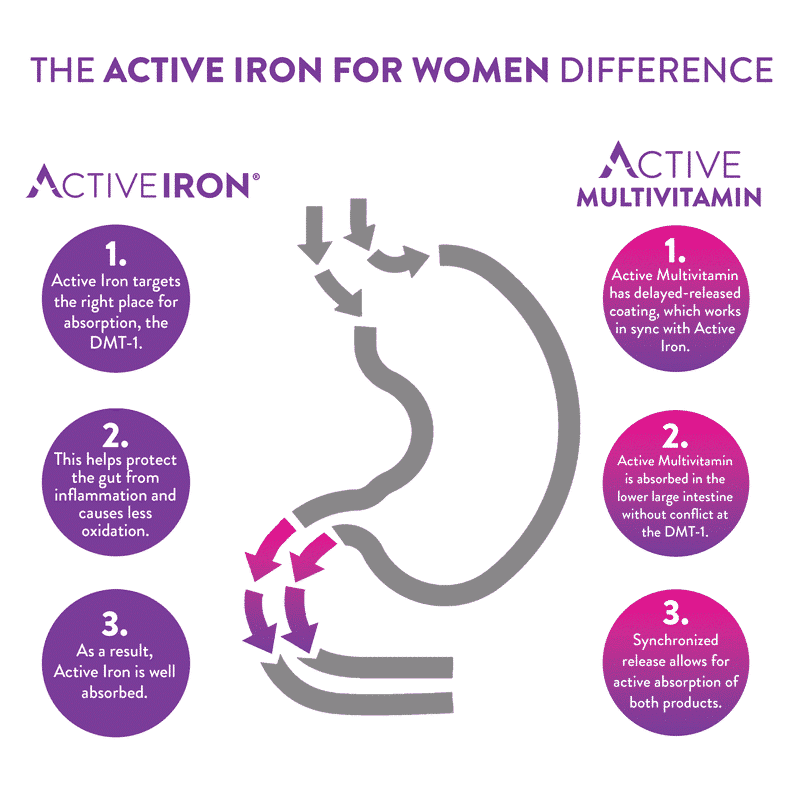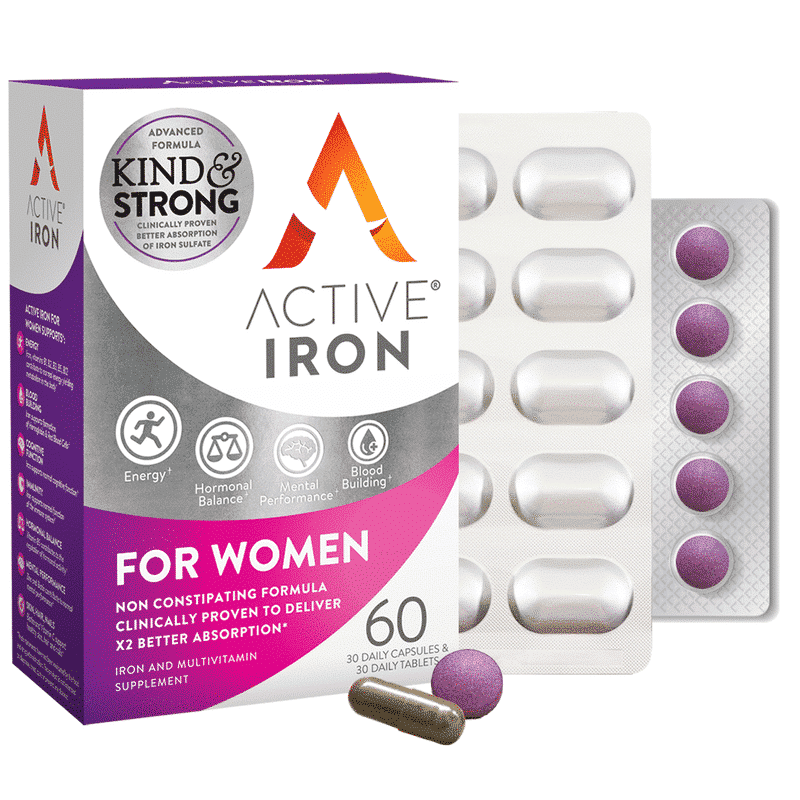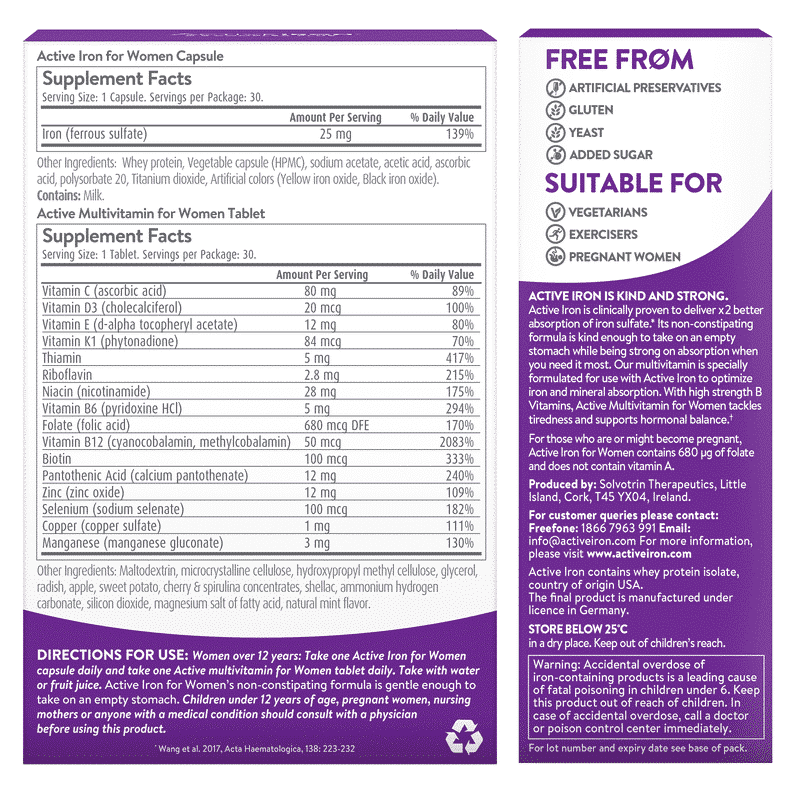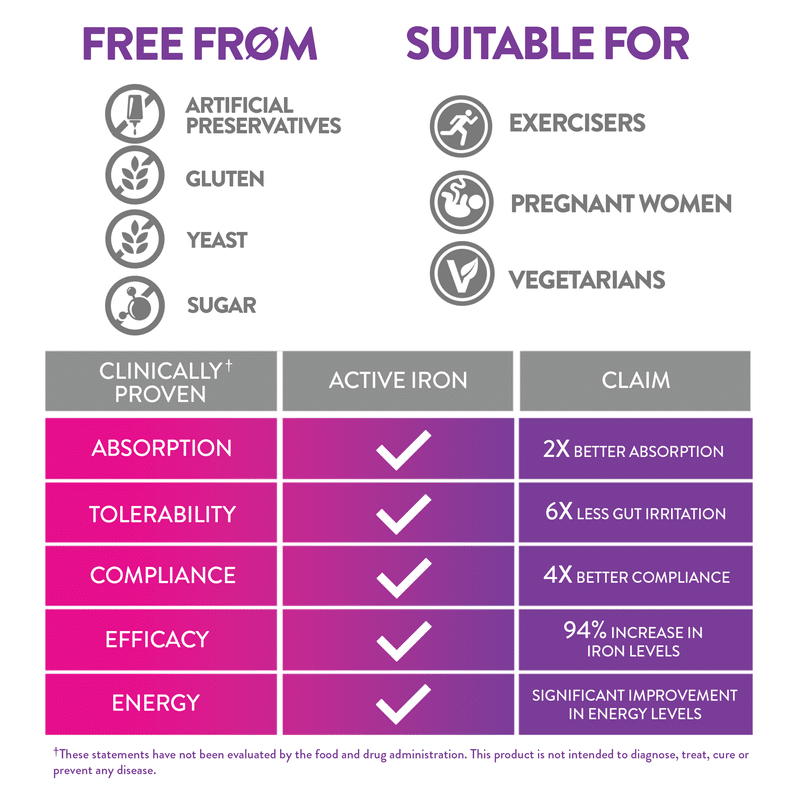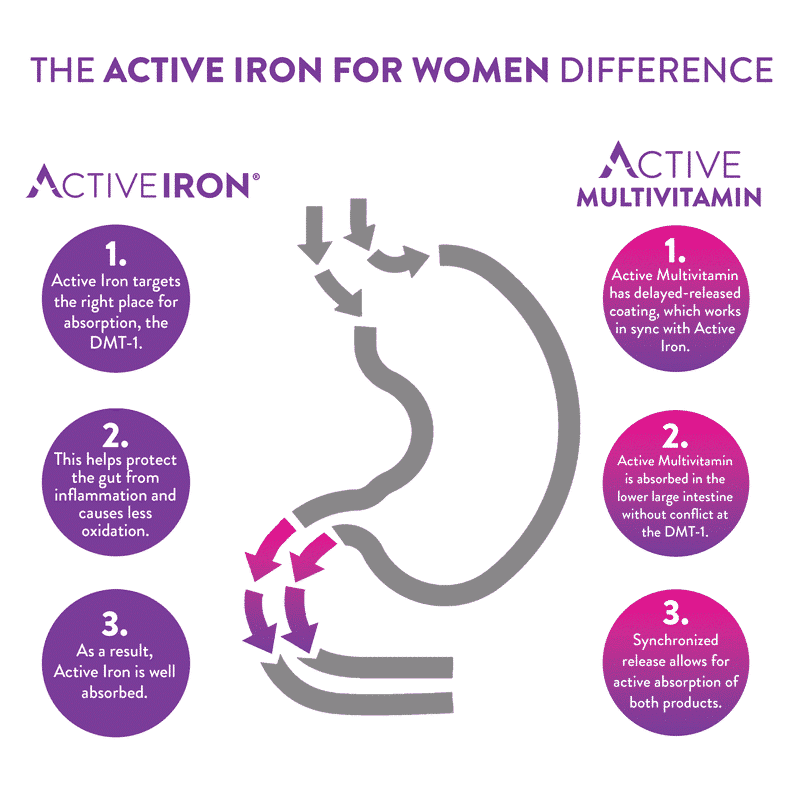 Gluten

Yeast

Artificial Preservatives

Sugar
Active Iron for Women, helps support iron levels and women's nutritional needs. It is a combination product that contains two components:
– Non-constipating Active Iron, clinically proven to increase iron and energy levels.
– Complete multivitamin specially formulated for use with Active Iron to optimise absorption.
Most iron supplements cause nasty side effects such as nausea and constipation, but Active Iron is different. Its non-constipating formula provides double the absorption compared to other iron supplements, making it both Kind & Strong.
Active Iron for Women supports:
Energy
Iron, vitamins B1, B2, B5, B12 contribute to normal energy yielding metabolism. 
Blood building 
Iron supports the formation of hemoglobin & red blood cells
Cognitive Function
Iron supports normal cognitive function 
Immunity
Iron supports normal function of the immune system
Hormonal Balance
Vitamin B5 contributes to the regulation of hormonal activity.
Suitable for:
Vegetarians
Pregnancy
Coeliacs
Free from: 
Artificial preservatives
Gluten
Sugar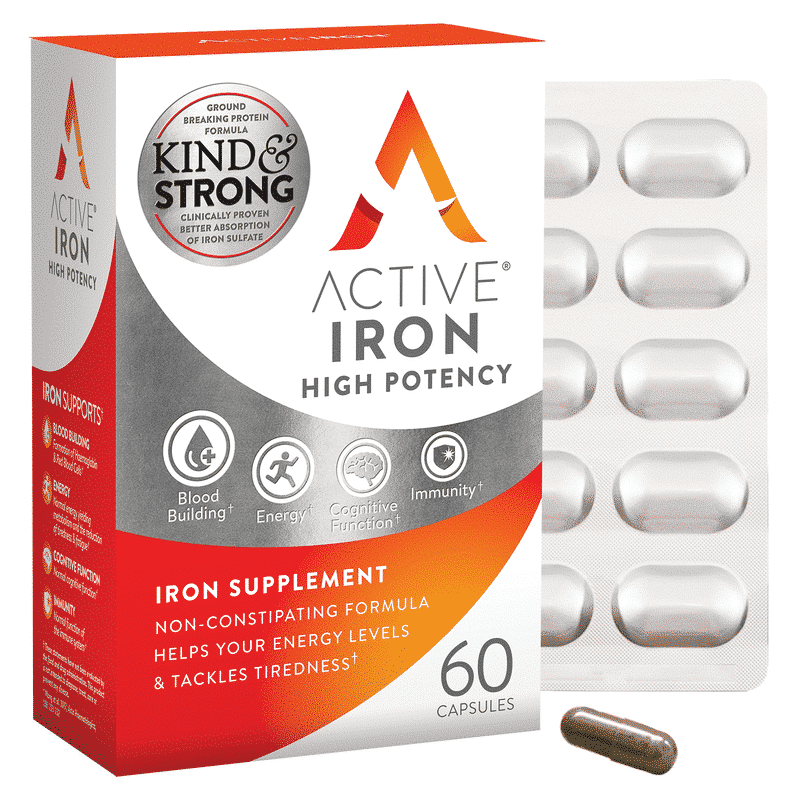 Active Iron High Potency
Best seller
Active Iron High Potency is clinically proven to double iron levels and restore energy