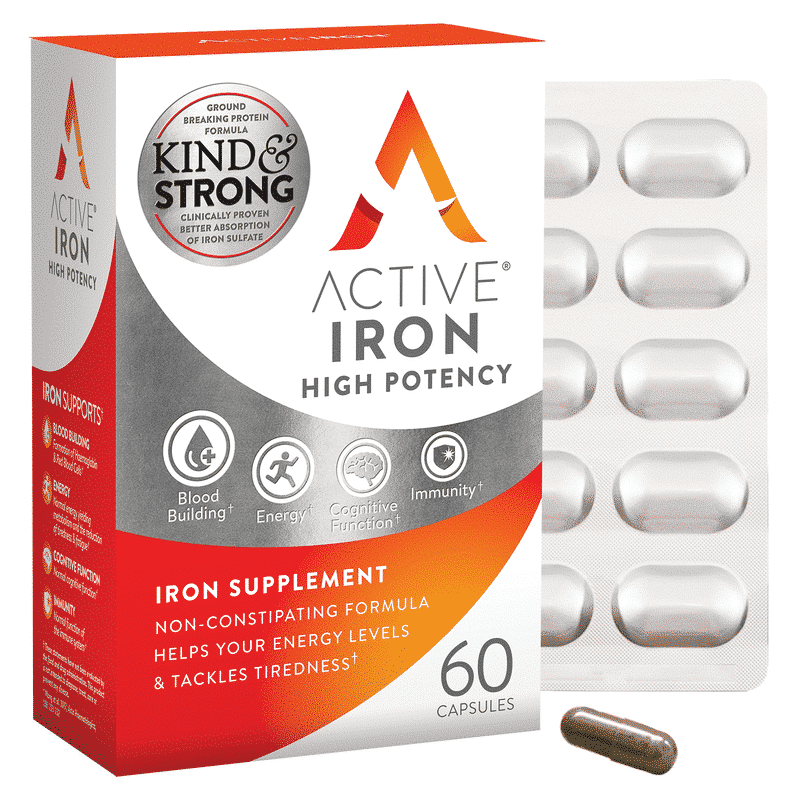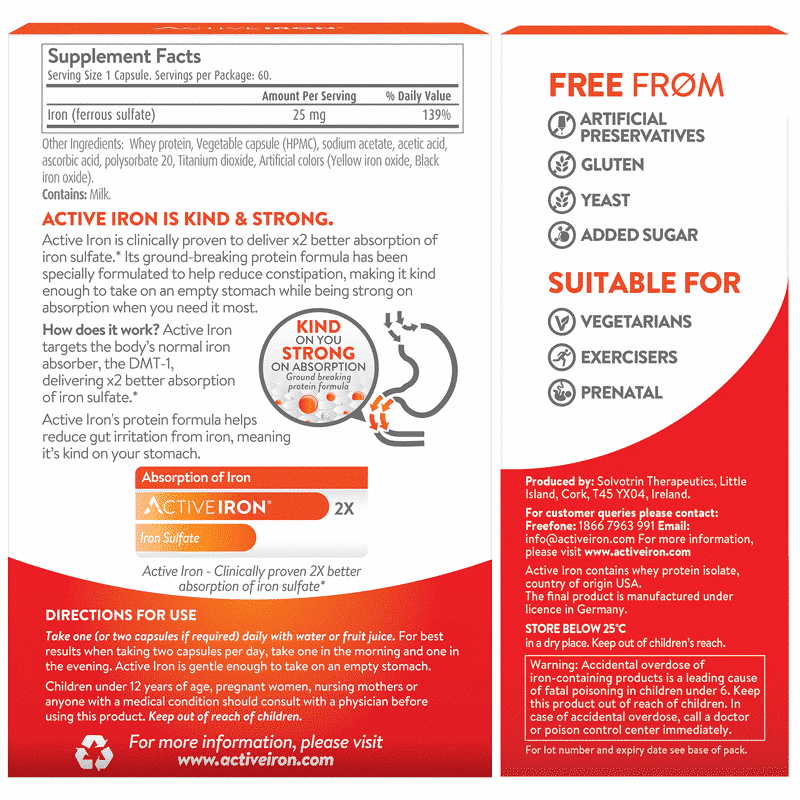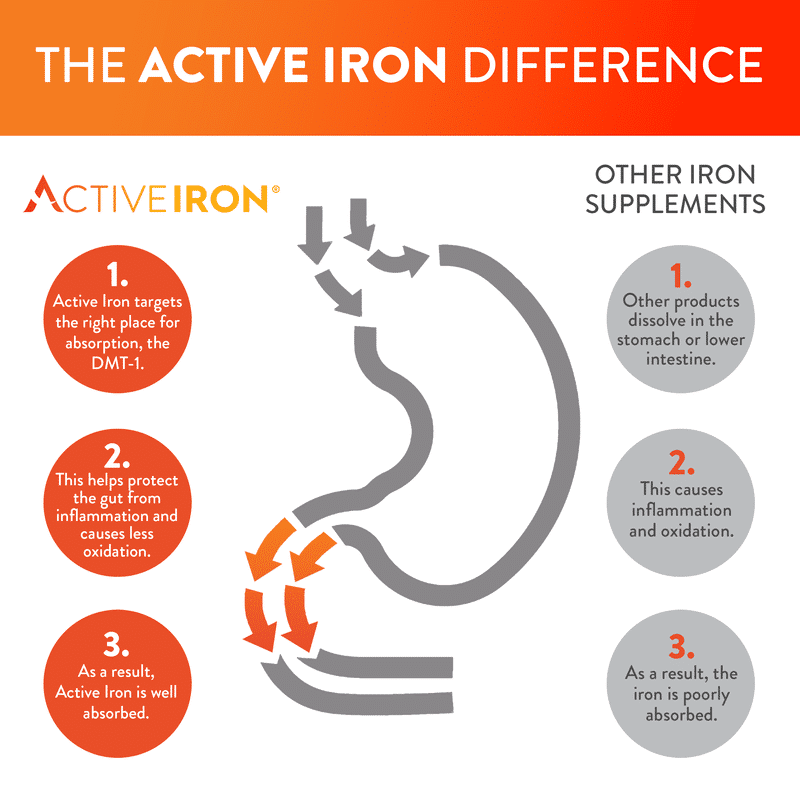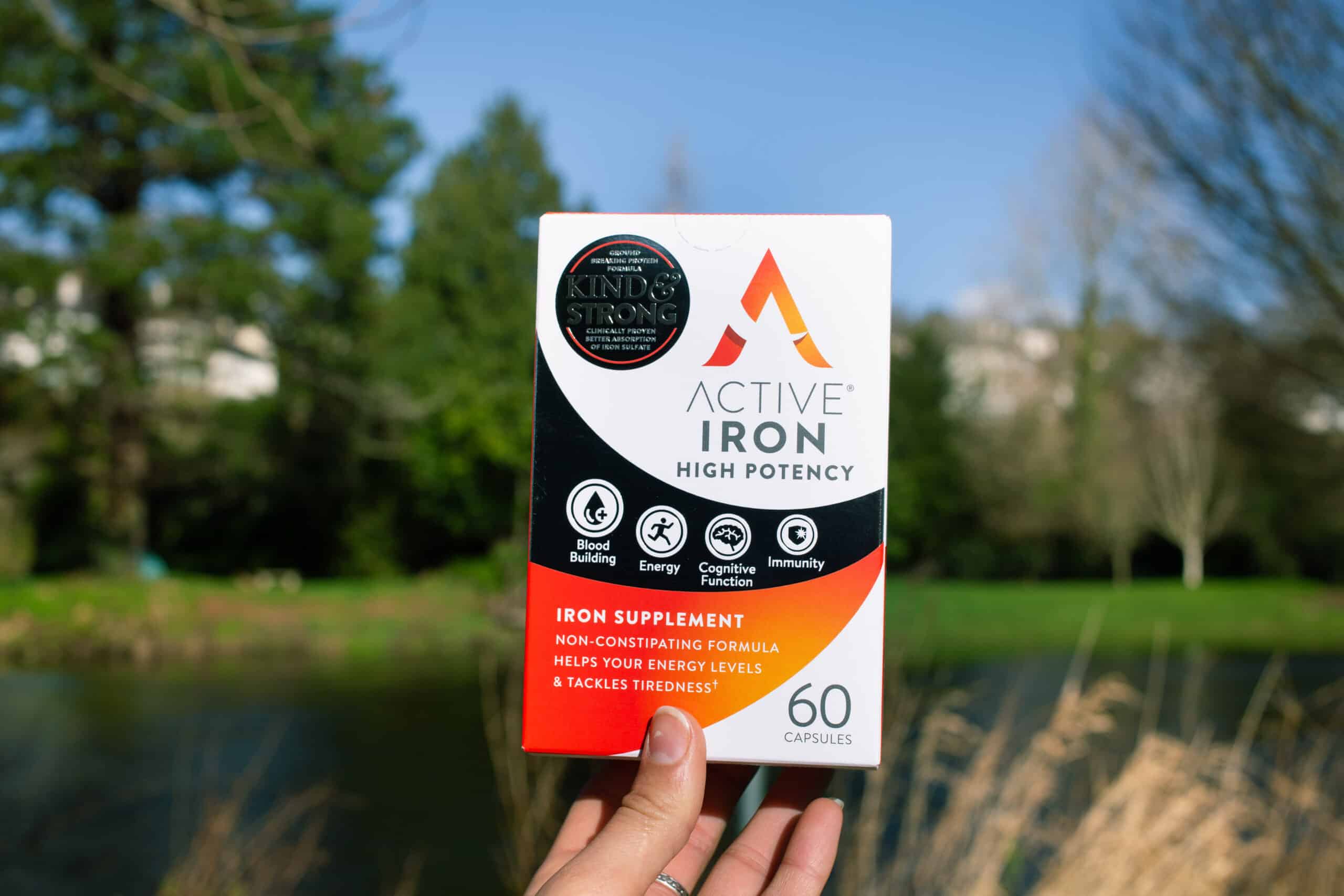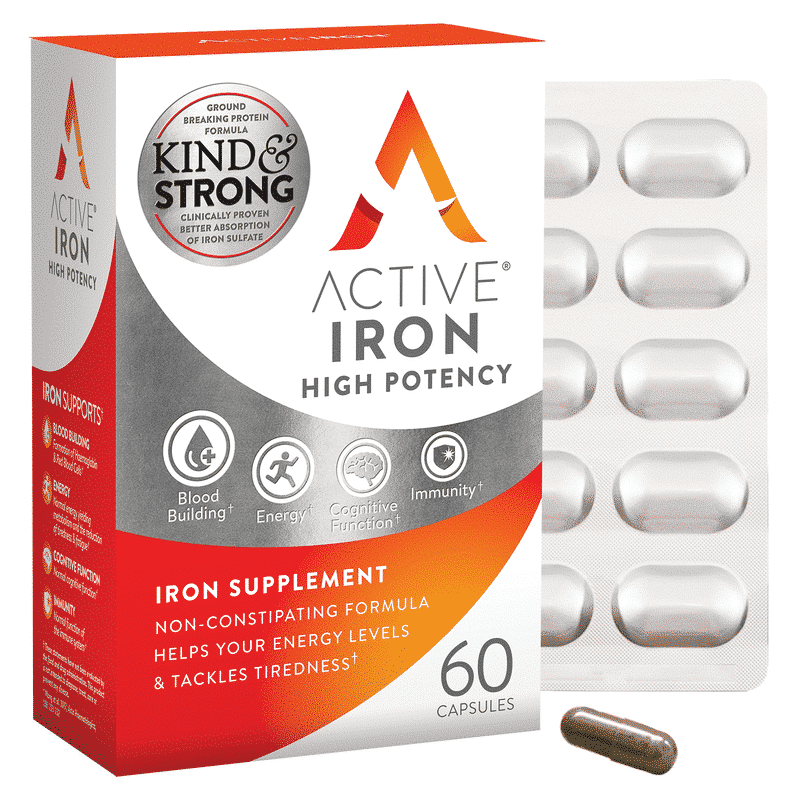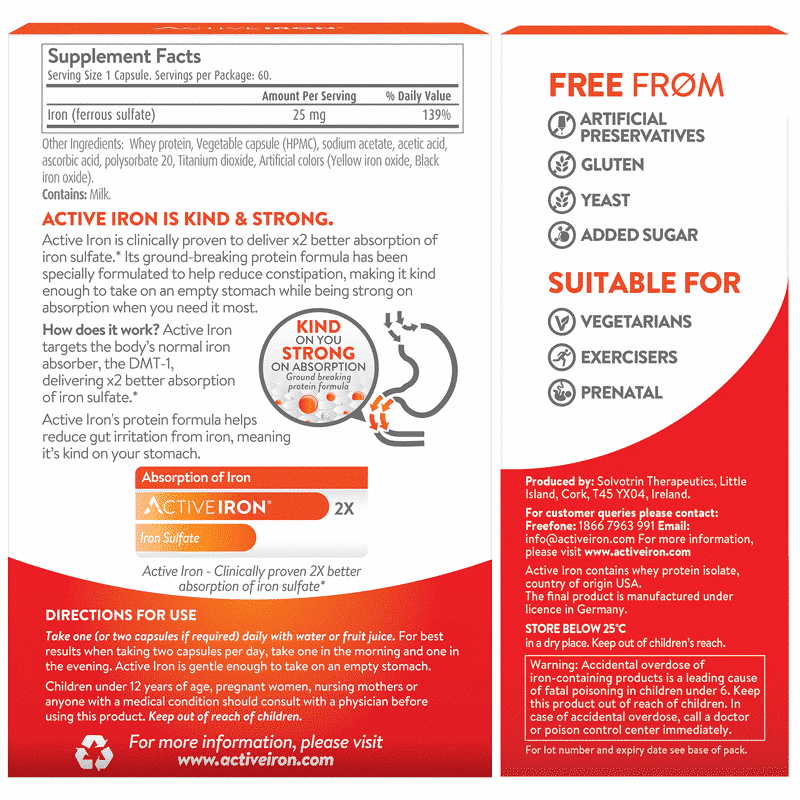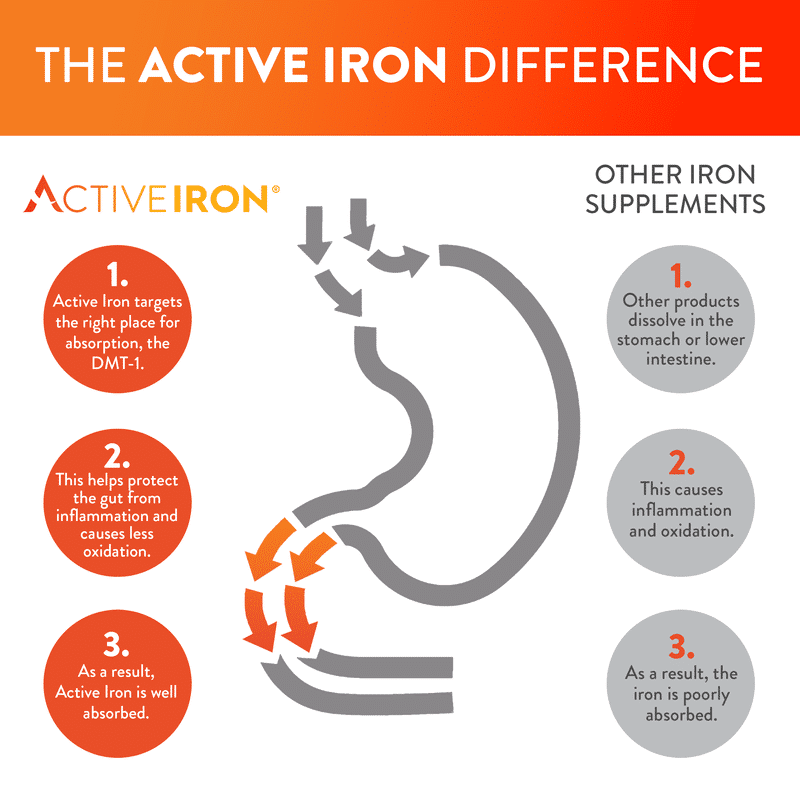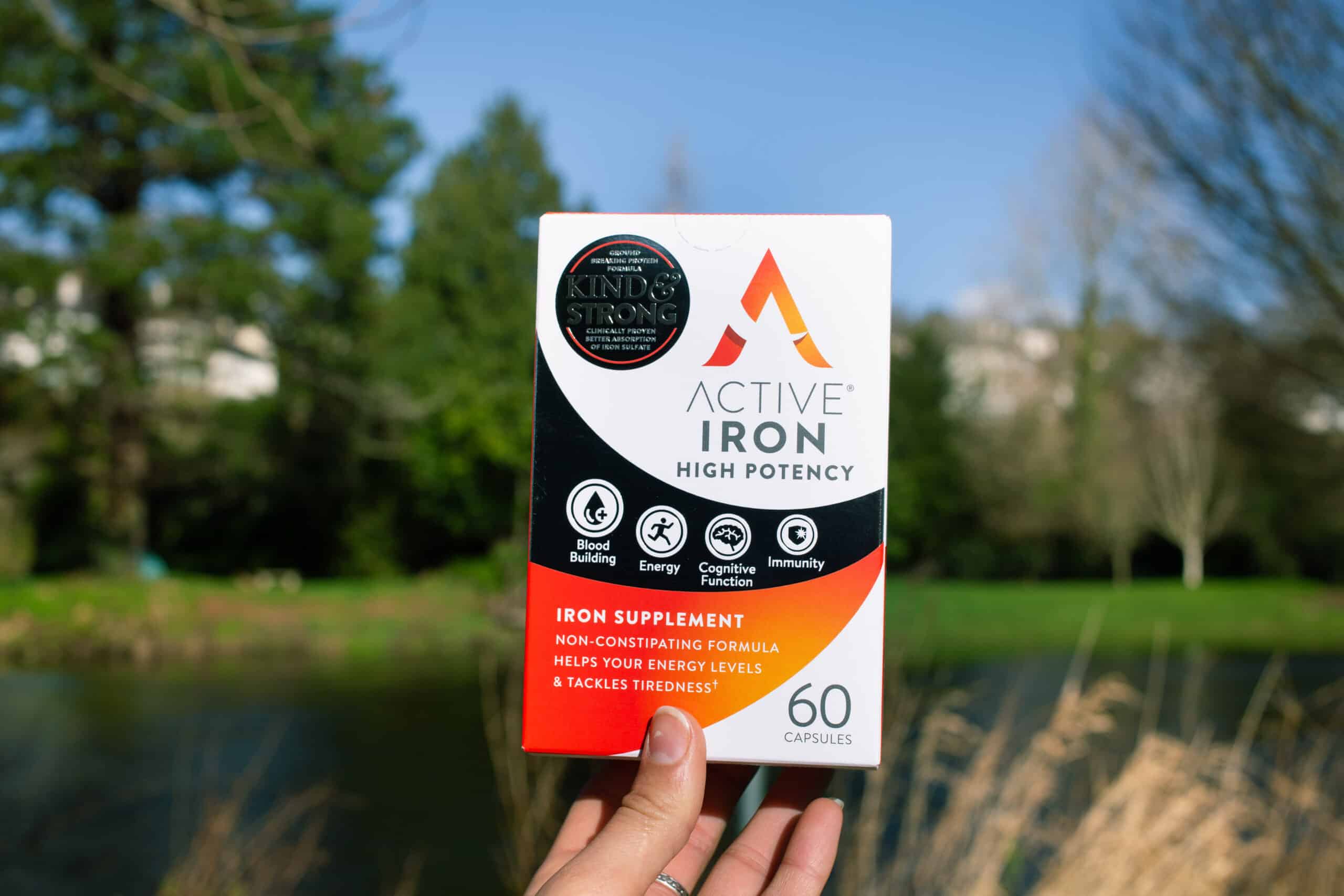 Gluten

Yeast

Artificial Preservatives

Sugar
Most iron supplements cause side effects such as nausea and constipation, but Active Iron is different. Its non-constipating formula provides double the absorption¹ compared to other iron supplements, making it both Kind & Strong.
Active Iron High Potency's ground-breaking protein formula targets the body's natural site of iron absorption, the DMT-1. As a result, Active Iron is clinically proven to double iron levels and restore energy,², making it suitable for those living with iron deficiency.
Iron supports:
Energy
Normal energy yielding metabolism and the reduction of tiredness and fatigue. 
Blood building 
Formation of hemoglobin & red blood cells
Cognitive Function
Supports normal cognitive function 
Immunity
Supports normal function of the immune system
Who might need Active Iron High Potency? 
Iron deficiency
Increased energy
Intolerance of oral iron
Women with periods, including perimenopausal
Restricted diets, including vegetarians
Pregnancy, including postnatal
Suitable For:
Vegetarians
Pregnancy
Coeliacs
Free From:
Gluten
Sugar
Artificial Preservatives
Ingredients:
Iron (ferrous sulfate) 25mg, Whey protein, Vegetable capsule (HPMC), sodium acetate, acetic acid, ascorbic acid, polysorbate 20, Titanium dioxide, Artificial colors (Yellow iron oxide, Black iron oxide).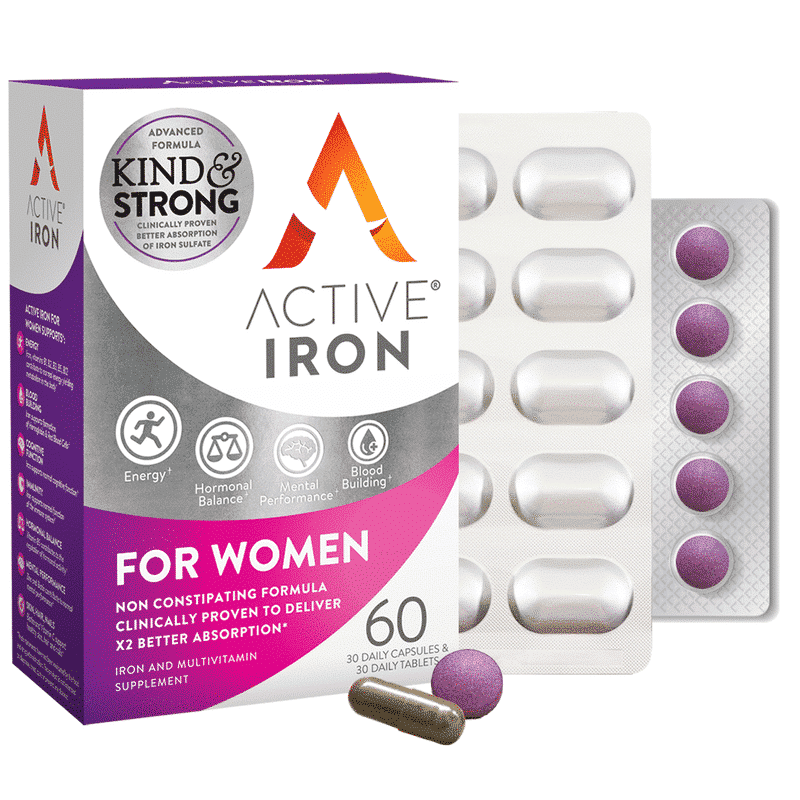 Active Iron for Women
Best seller
Active Iron for Women is a combination supplement which helps support iron levels and women's nutritional needs