We made iron better
Our Purpose
Meeting nutritional needs without compromise.
Our Inspiration
It's all about absorption. Before Active Iron, the global iron market was dominated by products with very poor absorption. Why is absorption important? Most people take iron supplements to help increase their iron levels so the amount that is absorbed is very important. The obvious solution to poor absorption might be to increase the amount of iron you take, but this is not always a good idea. Increasing the amount of poorly absorbed iron that you take may cause gut irritation. When you take a poorly absorbed iron tablet, iron can be released in your digestive system and this iron can become oxidized. This oxidized iron damages your gut cells and can cause gut irritation. People who have gut irritation from iron most commonly report constipation, followed by nausea. It is estimated that 8/10* of people who take iron tablets report side effects. We wanted to make iron better so people could feel the benefits of iron – with reduced gut irritation. In addition to causing these complaints, 50%** of people who have taken iron tablets stopped taking them and were not able to get the iron they needed. For us this was simply not good enough.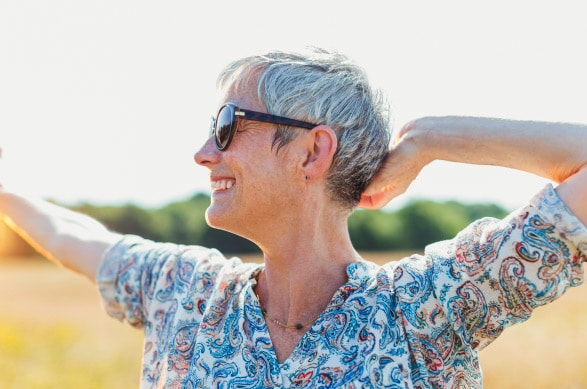 How we made iron better
Working with a team of Scientists at  University Trinity College Dublin, a world-leading university, we have developed a ground-breaking new method of delivering iron. This method improves absorption and reduces negative gastrointestinal side effects. This patented technology uses a unique whey protein complex to ensure iron is released in the small intestine where it is more readily absorbed. If iron is released in the stomach it can cause oxidative stress which can result in gut irritation and constipation. Active Iron High Potency is clinically proven to deliver x2 better absorption¹ than standard ferrous sulfate, which is the most commonly recommended form of iron. As well as better absorption, Active Iron helps reduce gut irritation from iron making it kind enough to take on an empty stomach.
Why is Active Iron Different?
Active Iron High Potency is Kind & Strong, its non-constipating formula helps reduce gut irritation from iron, meaning it's kind enough to take on an empty stomach. Active Iron targets the body's natural site of iron absorption, called DMT-1. This means it is strong on absorption and in tune with the body's needs.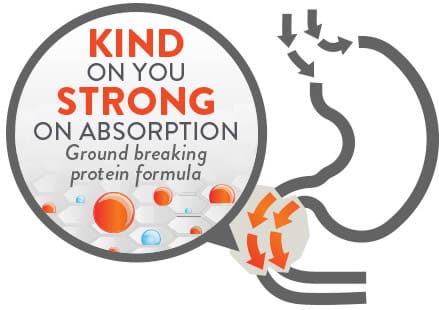 How is Active Iron High Potency different to other products?
Active Iron targets the right place for absorption, the DMT-1
It helps protect the gut from inflammation and causes less reactive oxygen species generation.
Active Iron is well absorbed
Other iron products dissolve in the stomach or lower intestines
This can cause inflammation and reactive oxygen species in the gut
Which causes them to be poorly absorbed
Our Vision
We are continuously working on new products that address unmet needs. We believe we can improve millions of lives by optimising supplements for some of the most common nutritional deficiencies in the world
What's different about the Active portfolio?
It's all about no compromise. Our range extensions seek to deliver consistent benefits with a range of supplements that are both Kind & Strong. Kind & Strong is our promise to our customers and it's exactly what our products deliver.  
*Internal survey: Consumer reported tolerability survey, age 41 + 9 years, 83% female, n=101 **Tolkien et al. PLoS ONE 2015; 10(2): e0117383.
doi:10.1371/journal.pone.01173832015 ¹ Wang et al, Acta Haematologica 2017; 138: 223-232.