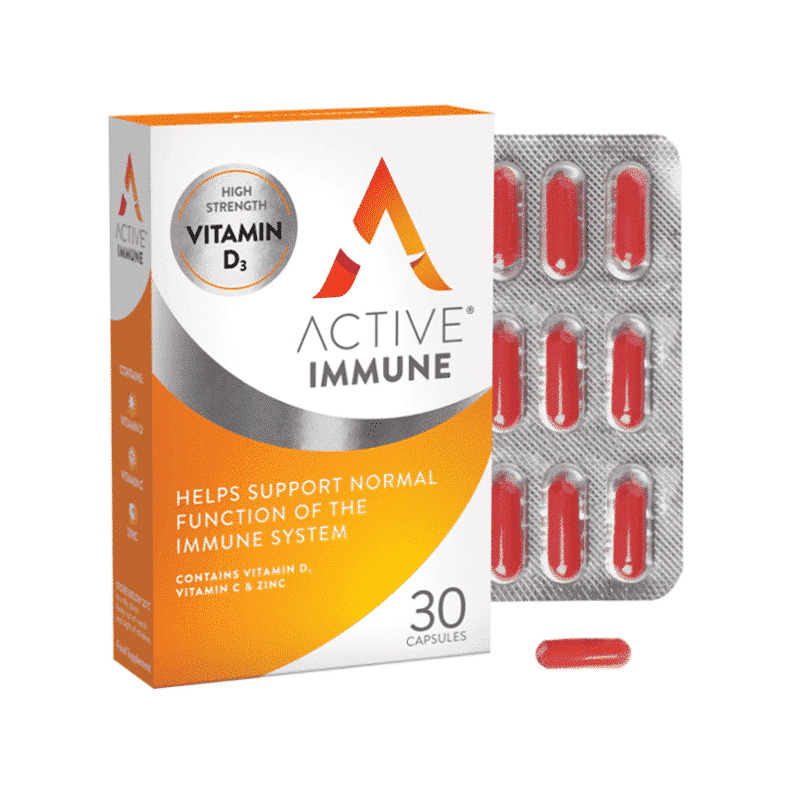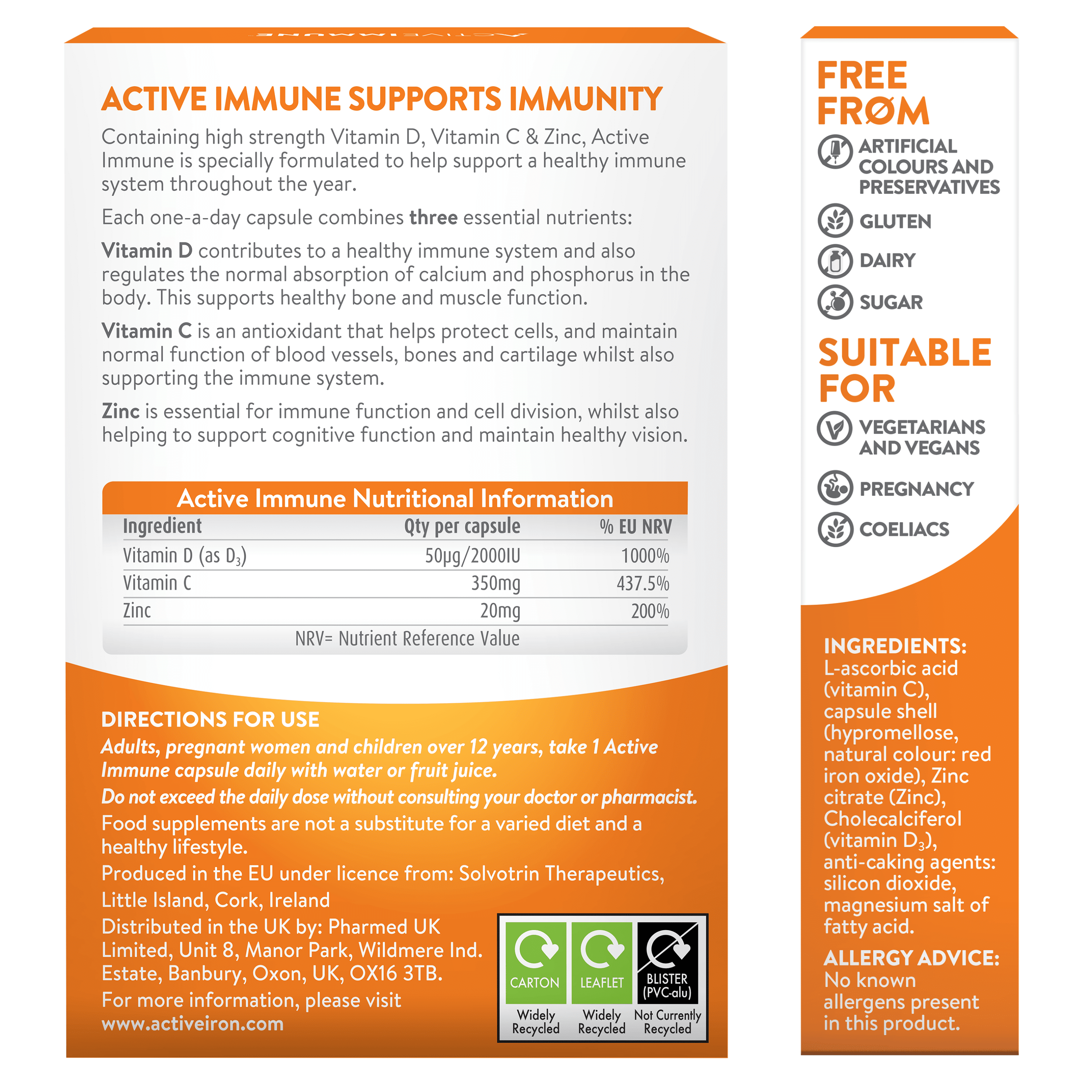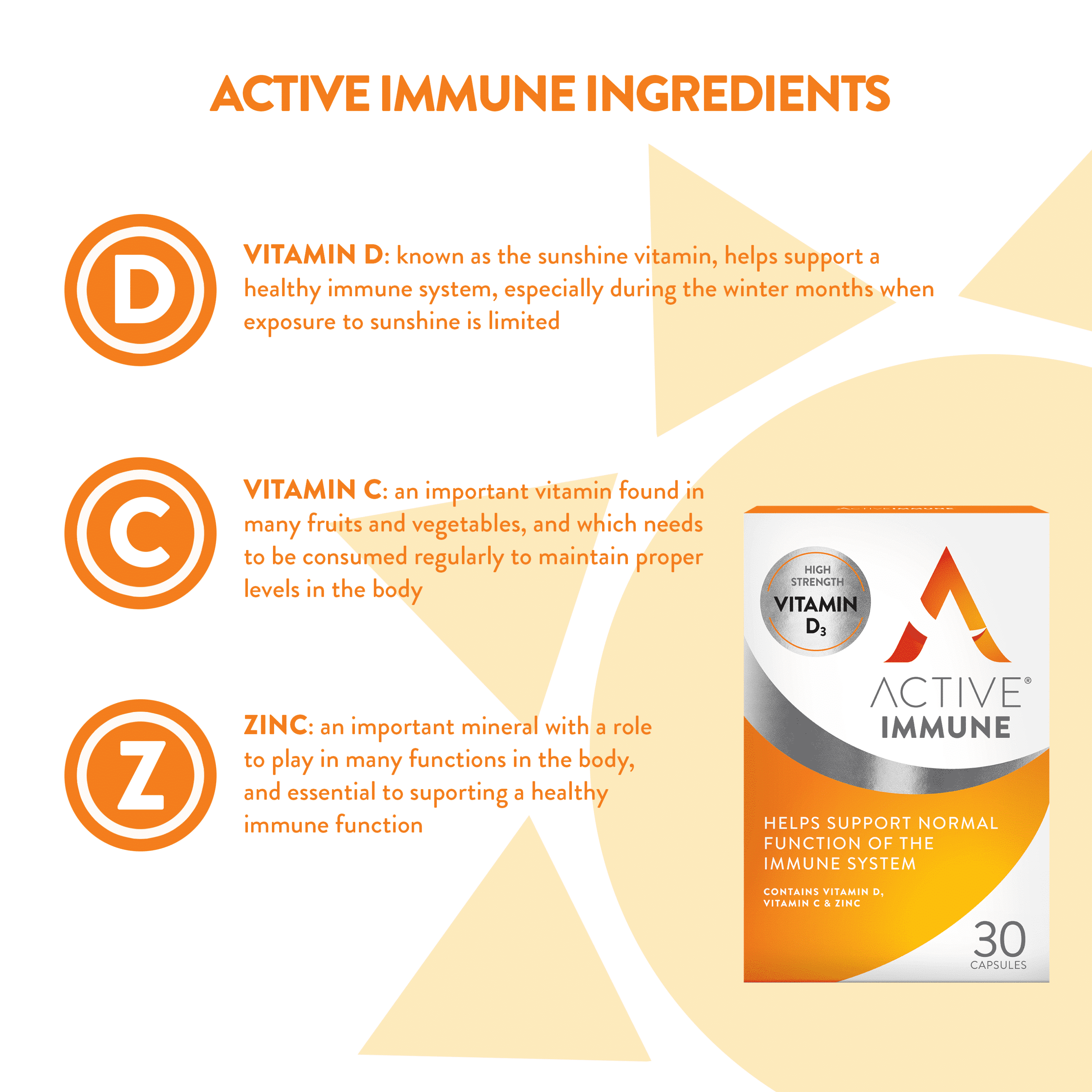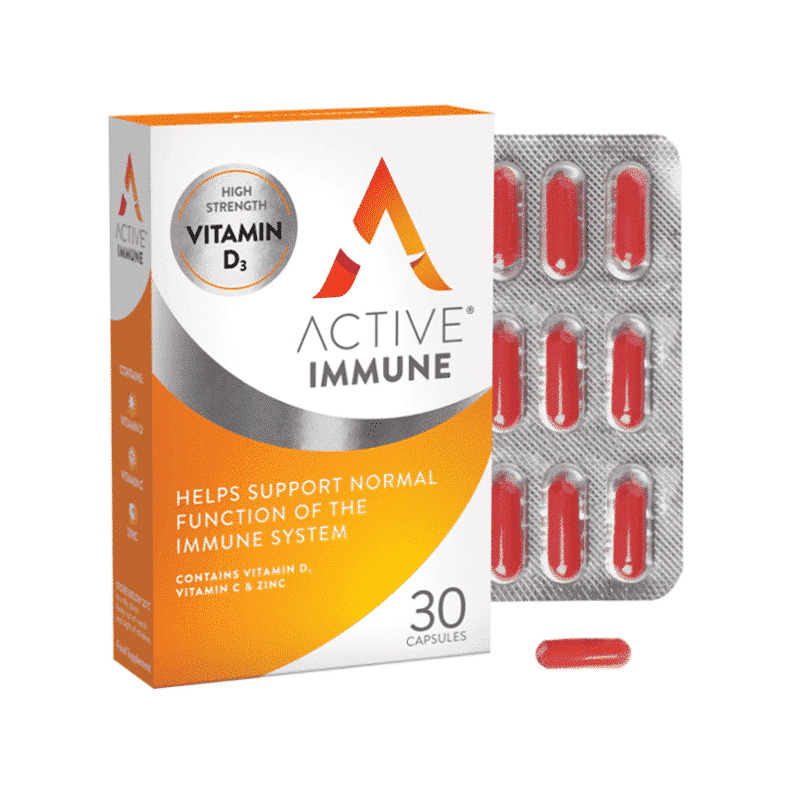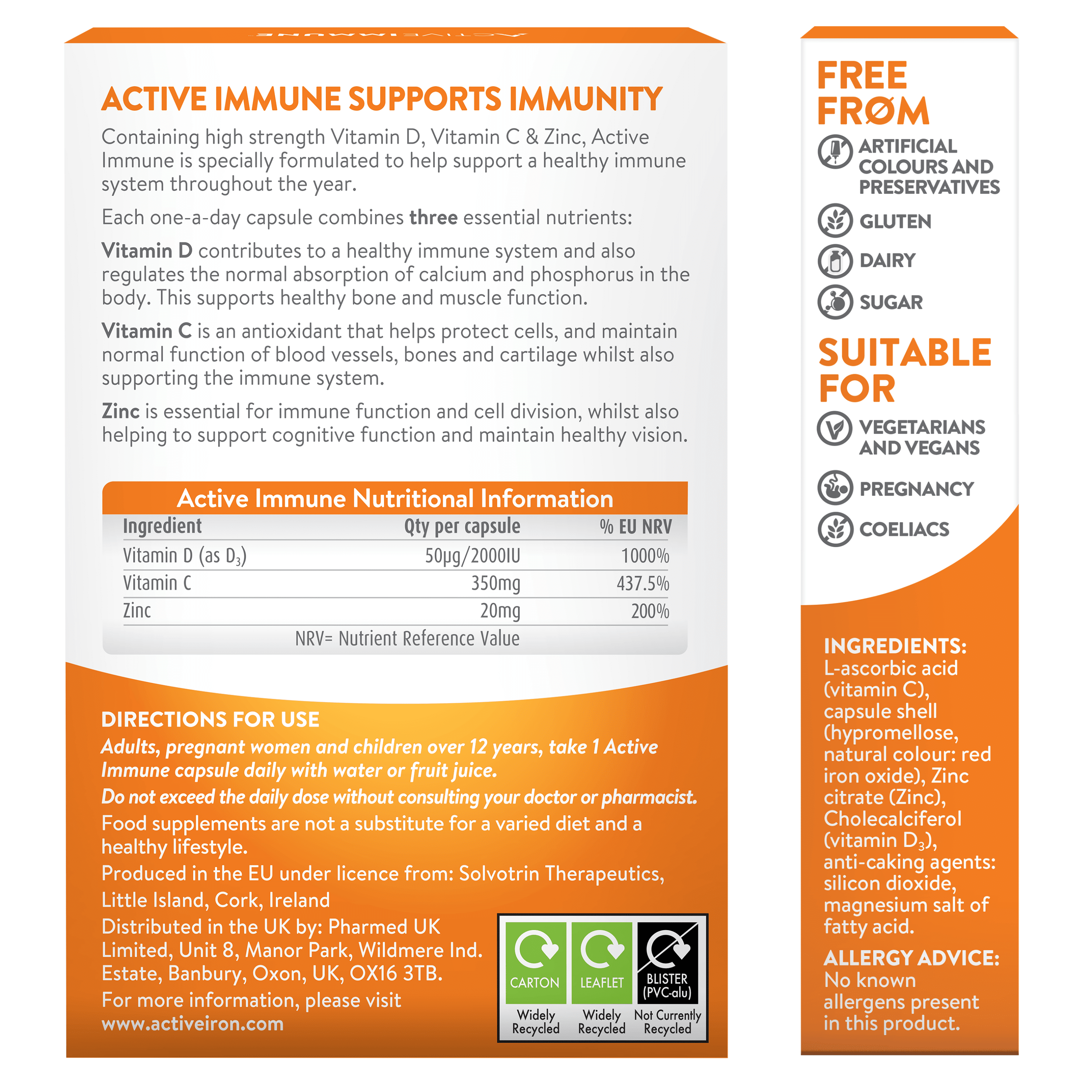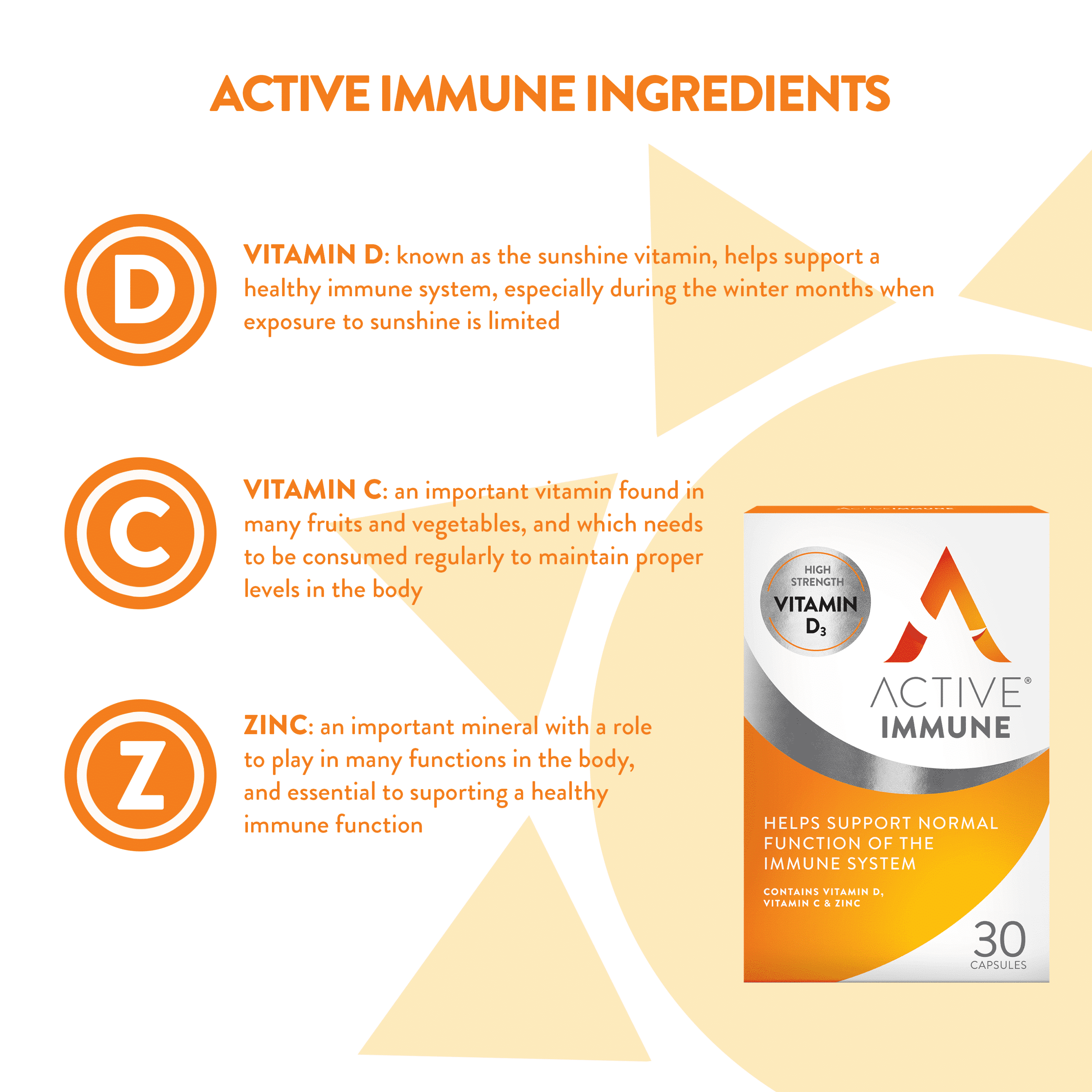 Containing high strength vitamin D, plus vitamin C & zinc, Active Immune is specially formulated to help support your immune system throughout the year.
About Active Immune:
Active Immune contains high-strength Vitamin D, Vitamin C & Zinc. Active Immune helps support a healthy immune system throughout the year. Vitamin D is known as the sunshine vitamin. It can be difficult to maintain Vitamin D levels. Particularly during the winter months.
Vitamin D contributes to a healthy immune system. It also supports healthy bones and muscle function.
Vitamin C is an antioxidant that helps:
Protect cells
Maintain normal function of blood vessels, bones, and cartilage
Supports the immune system
Zinc is essential for immune function and cell division. It also helps to support cognitive function and maintain healthy vision.
Free From:
Wheat
Artificial Preservatives
Gluten
Dairy
Suitable For:
Vegetarians
Vegans
Pregnancy
Coeliacs
Lactose Intolerant
Important Information:
Ingredients:
Vitamin C (L-ascorbic acid), capsule shell (hypromellose), Zinc (zinc citrate), Vitamin D (cholecalciferol), anticaking agents (silicon dioxide & magnesium salts of fatty acids), capsule colorant (red iron oxide).
Directions:
Adults, pregnant women, and children over 12 years take 1 Active Immune capsule daily with water or fruit juice. Do not exceed the daily dose without consulting your doctor or pharmacist. Food supplements are not a substitute for a varied diet and a healthy lifestyle.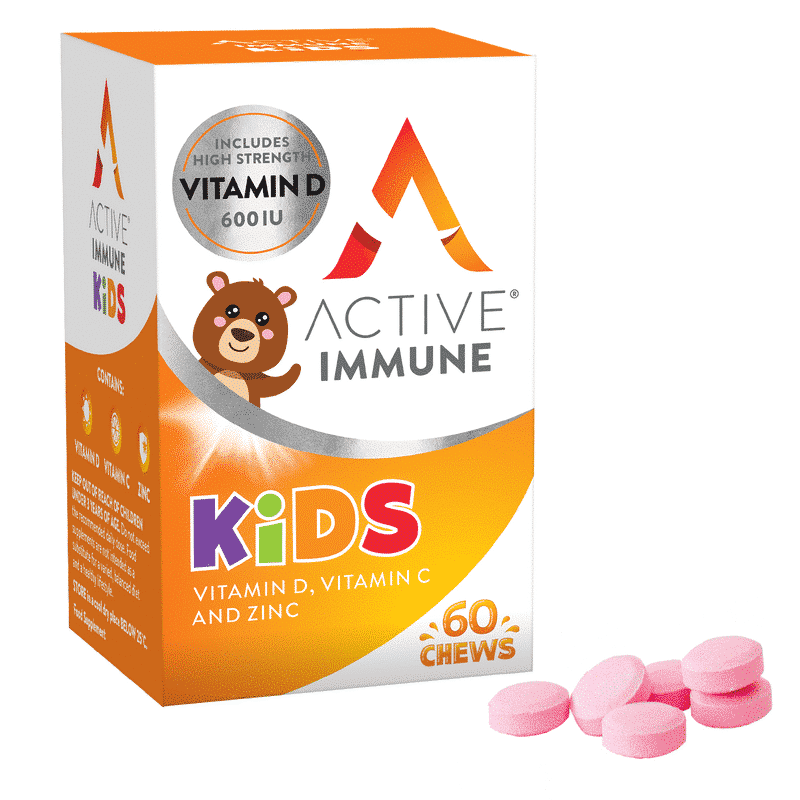 Active Immune for Kids
Best seller
Active Immune contains high strength Vitamin D as well as Vitamin C & Zinc in a delicious orange flavour chewable tablet.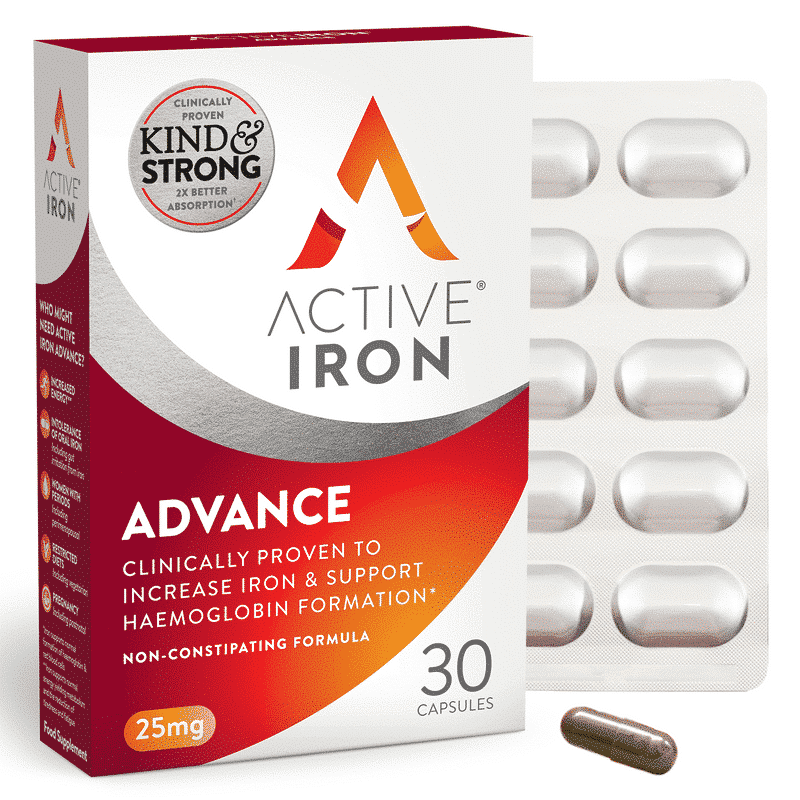 Active Iron Advance
Best seller
Active Iron Advance is clinically proven to increase iron levels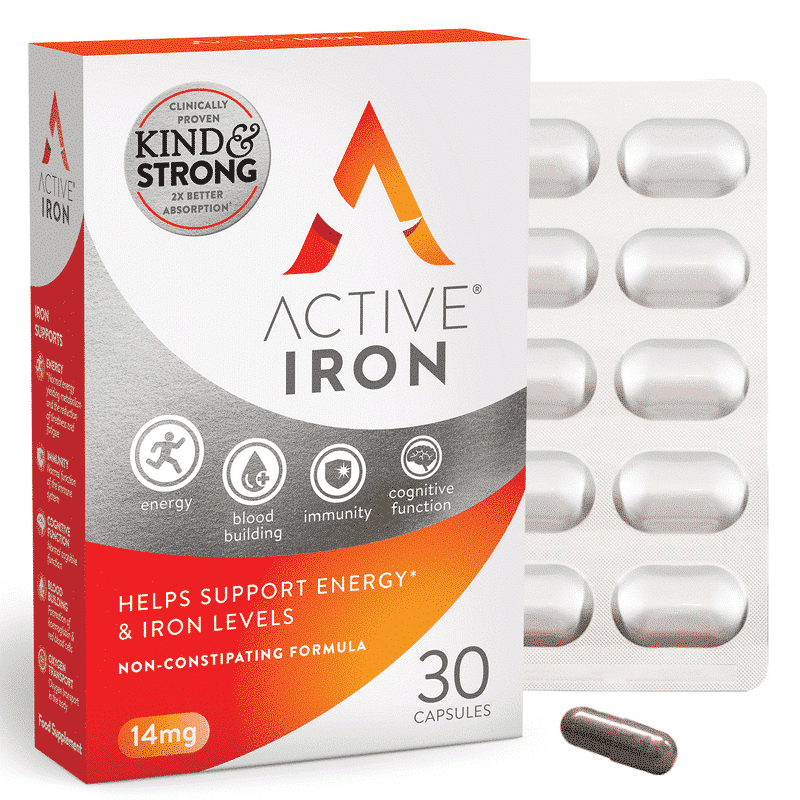 Active Iron
Best seller
Active Iron helps support iron and energy levels.