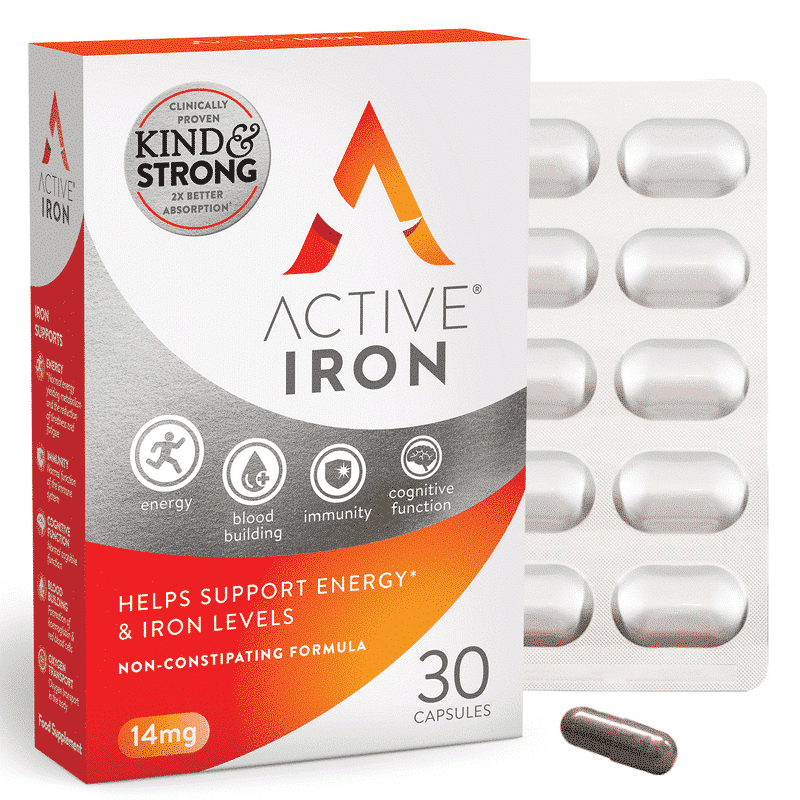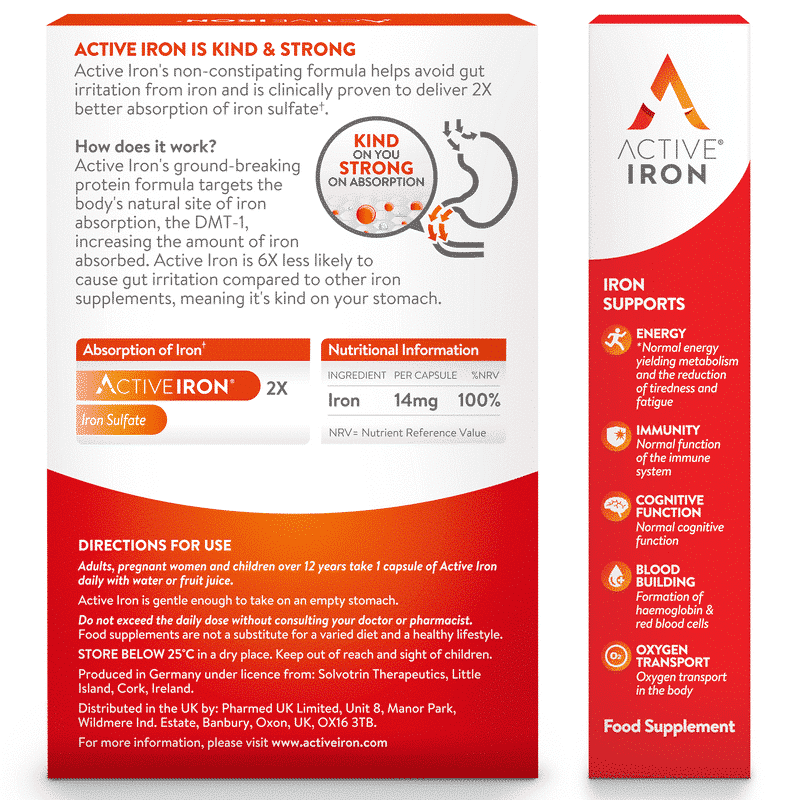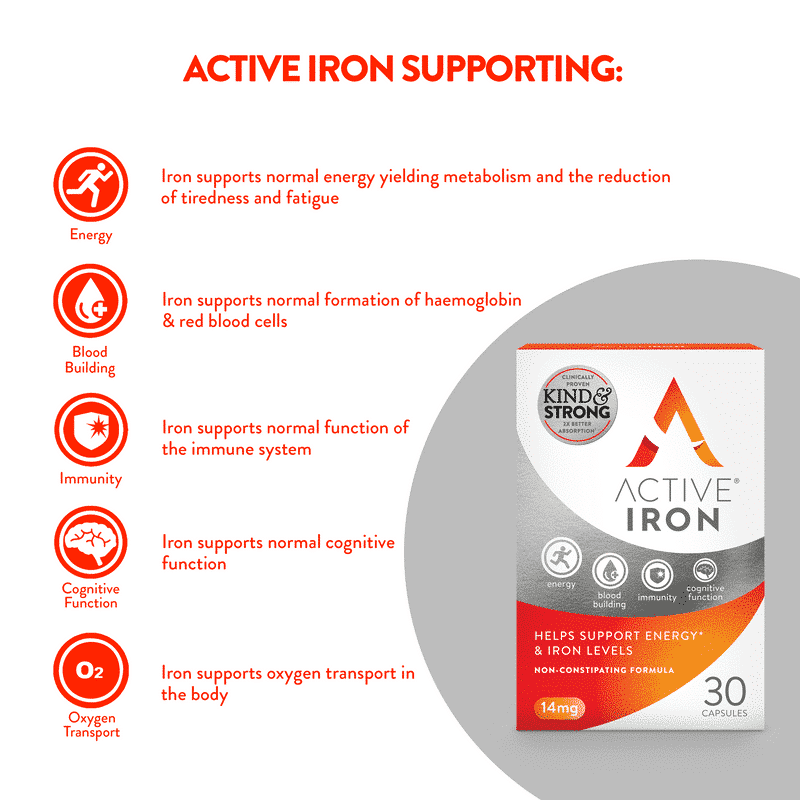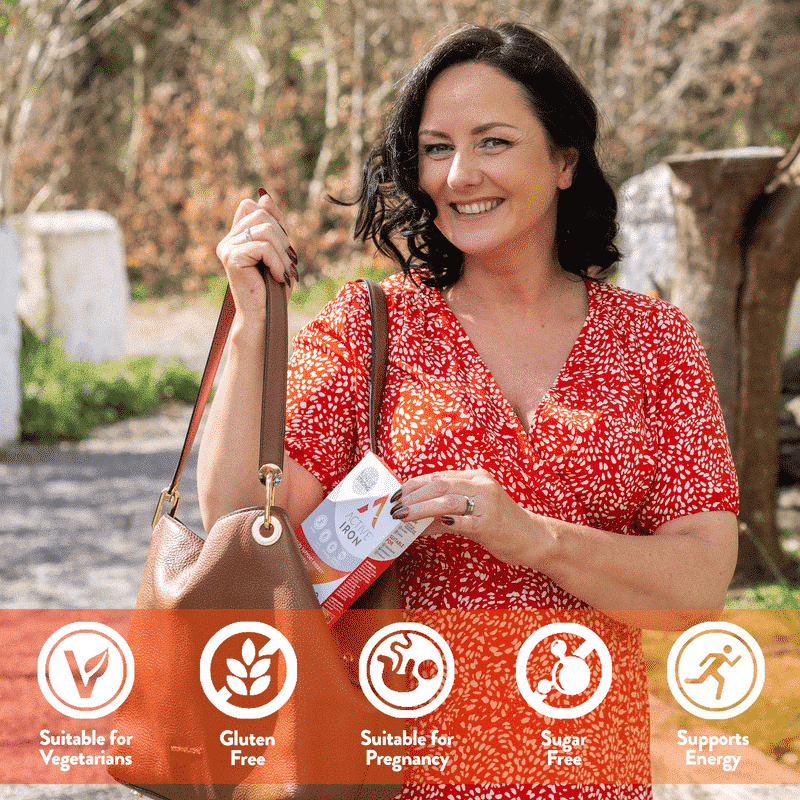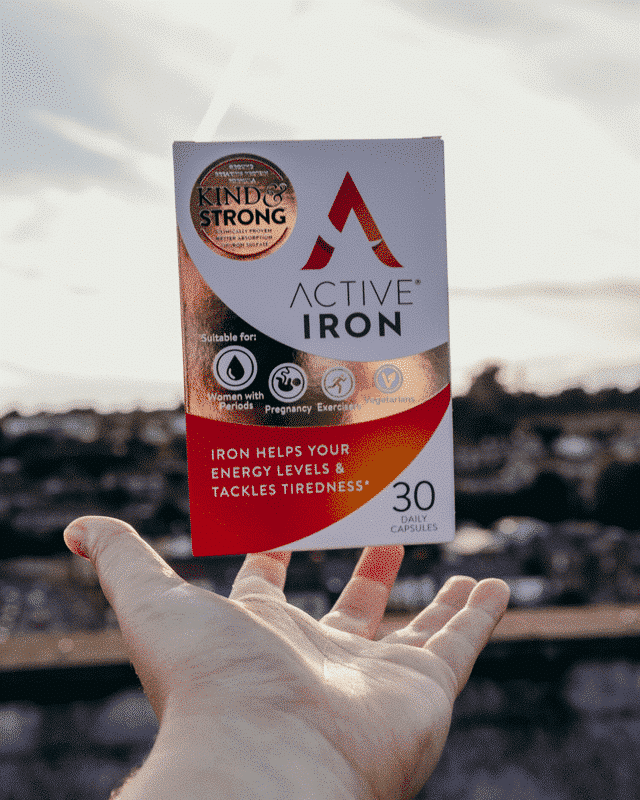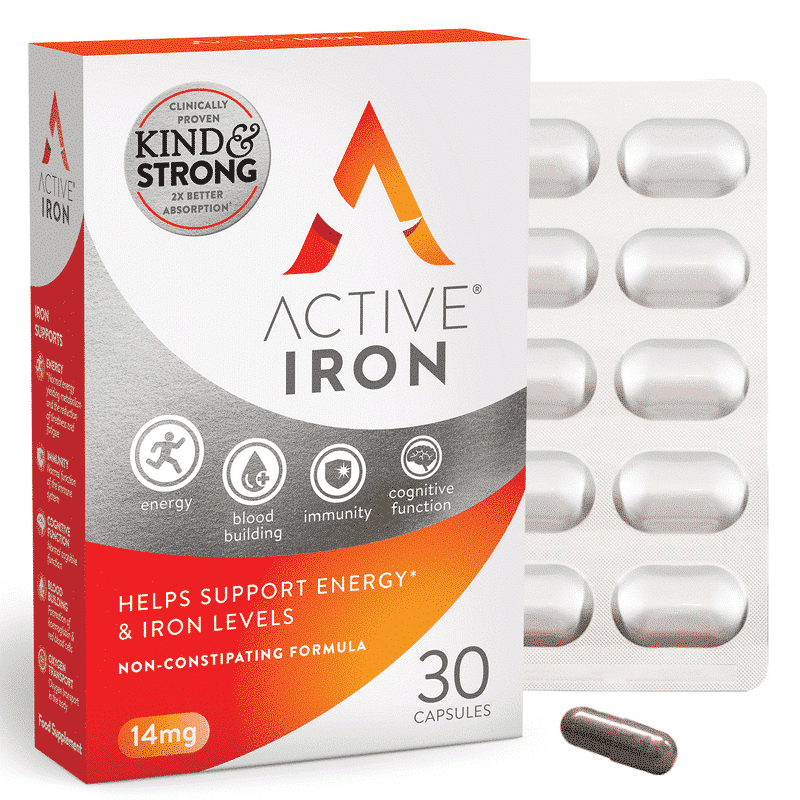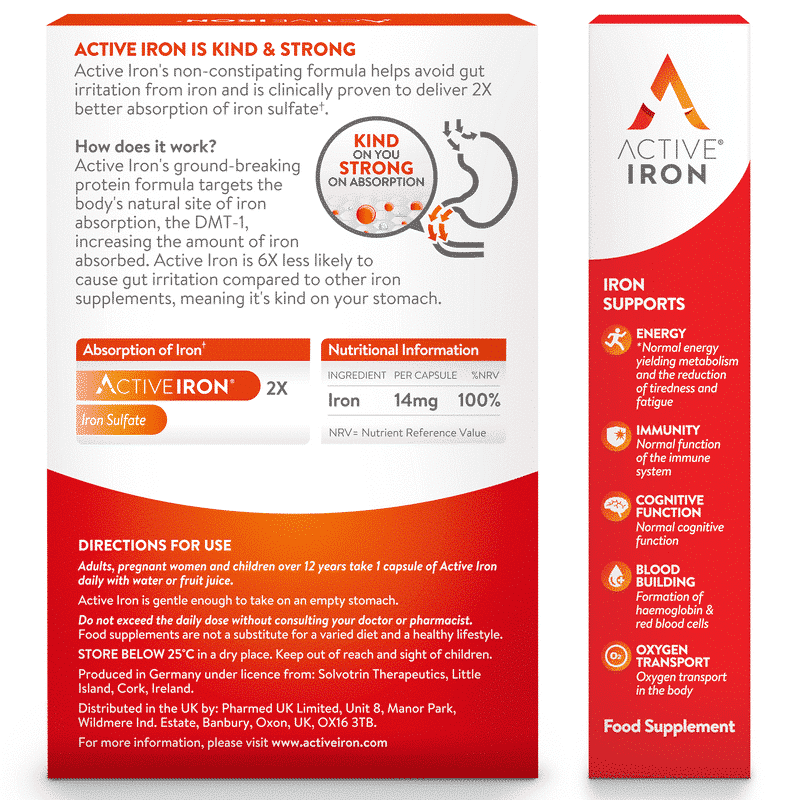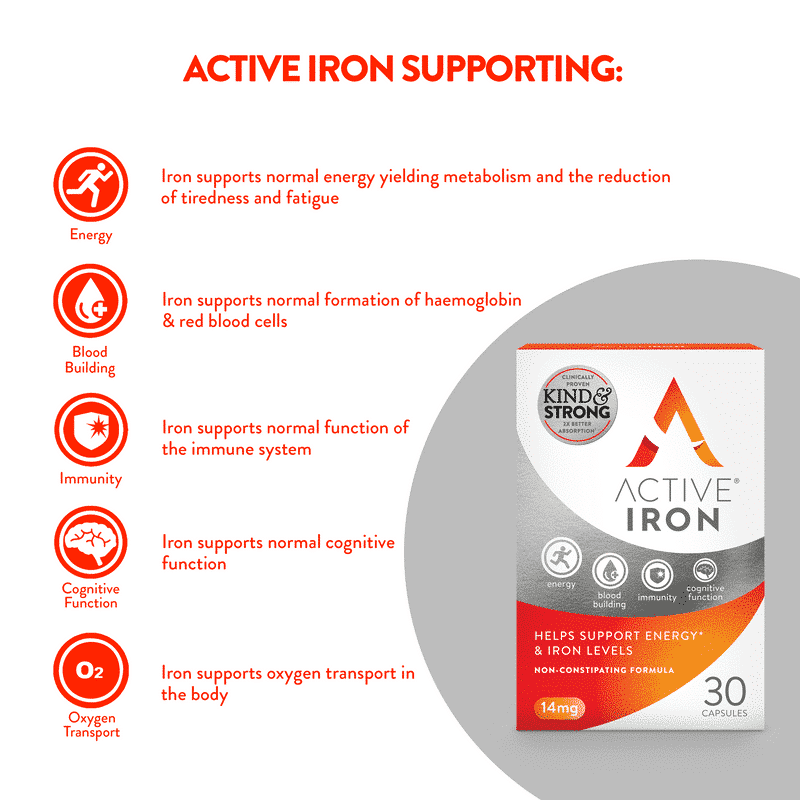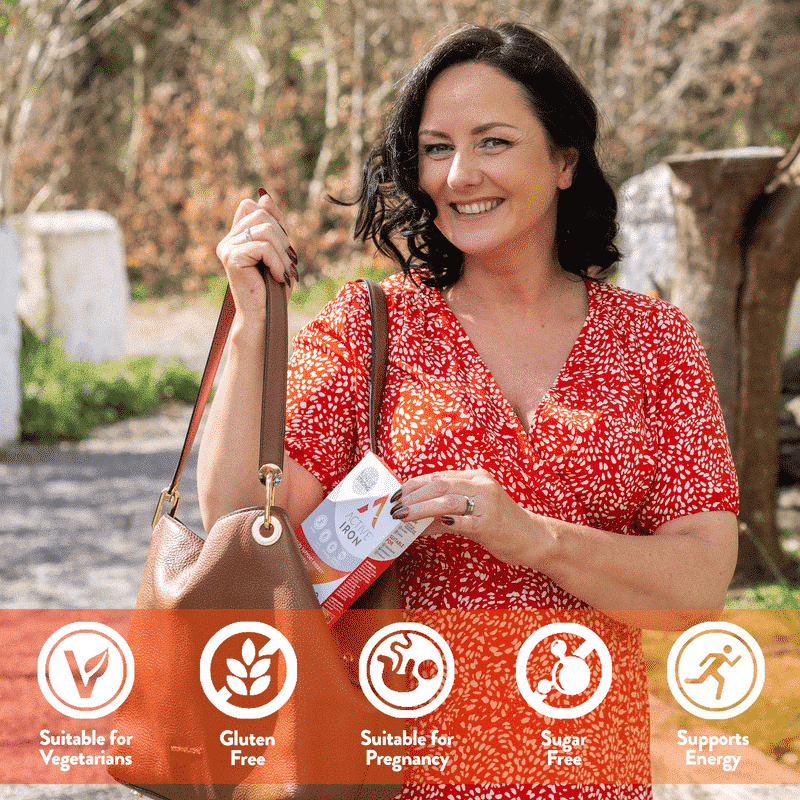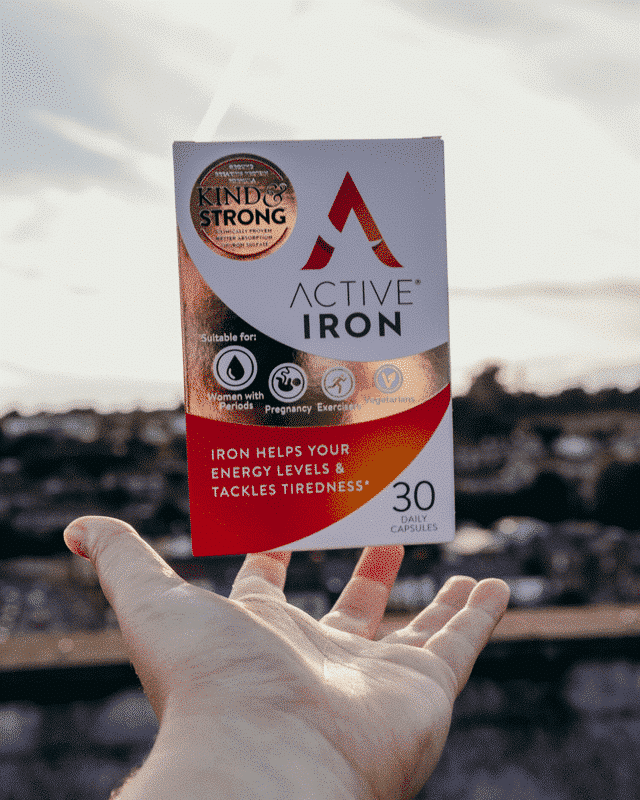 Active Iron helps support iron and energy levels.
About The Product
Iron Supports
• Blood Building – Formation of haemoglobin & red blood cells
• Energy – *Normal energy-yielding metabolism and the reduction of tiredness and fatigue
• Cognitive Function – Normal cognitive function
• Immunity – Normal function of the immune system
• Oxygen Transport – Oxygen transport in the body
Free From:
• Artificial colours and preservatives
• Gluten
• Sugar
Suitable For:
• Vegetarians
• Coeliacs
• Pregnancy
Important Information:
Ingredients
Whey (Milk) protein, Capsule shell: Hypromellose Ferrous Sulfate, Acidity regulators (sodium acetate, acetic acid), Vitamin C (ascorbic acid), Emulsifier (polysorbate 20) Capsule Colourants: Titanium dioxide, black iron oxide, yellow iron oxide.
Directions for use:
Adults, pregnant women, and children over 12 years take 1 capsule of Active Iron daily with water or fruit juice.
How to store:
Store below 25oc in a dry place. Active Iron is placed in aluminum foil to protect the encapsulated iron. Keep out of reach and sight of children.
*Wang et al. Acta Haematologica 2017.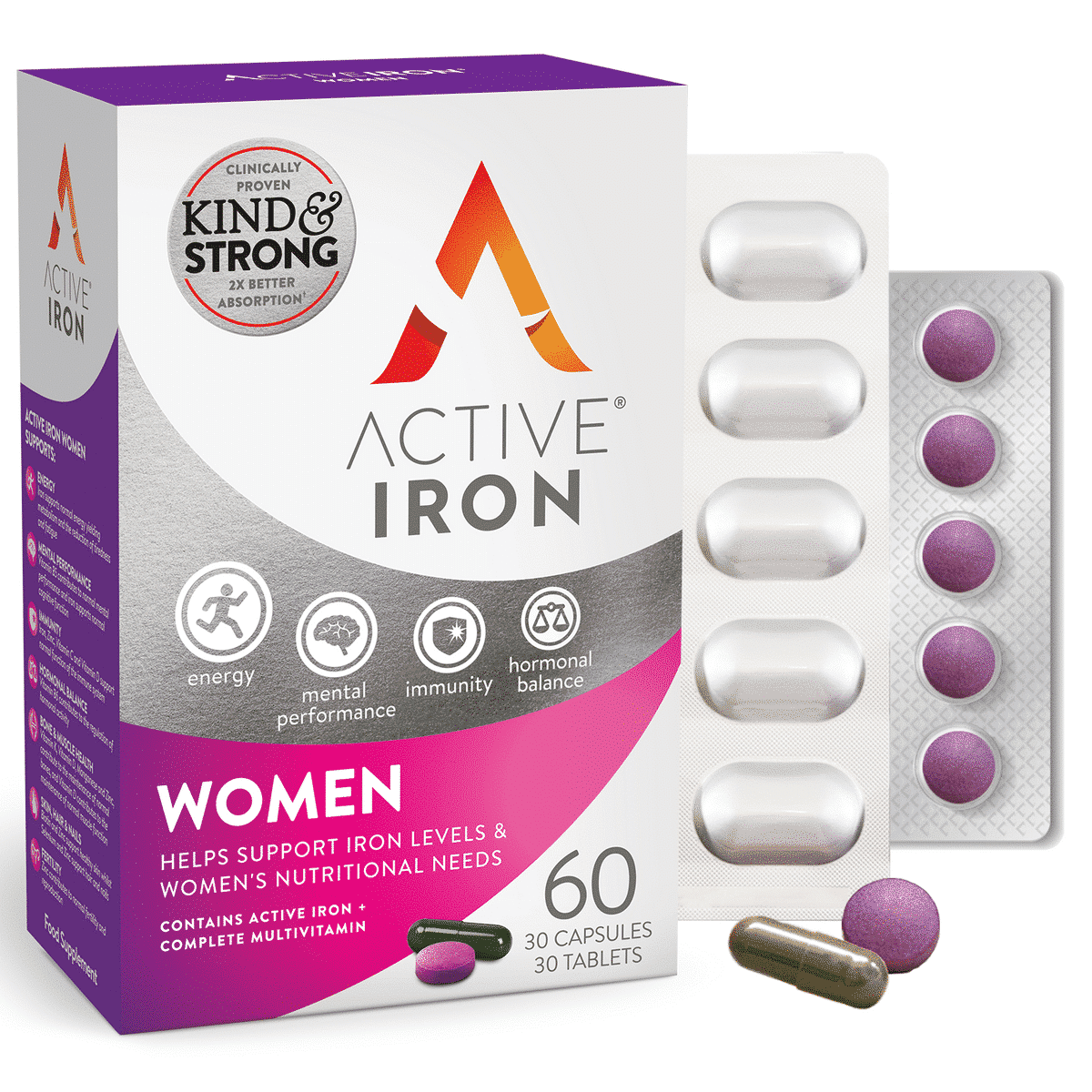 Active Iron for Women
Best seller
Active Iron for Women helps support iron levels & women's nutritional needs.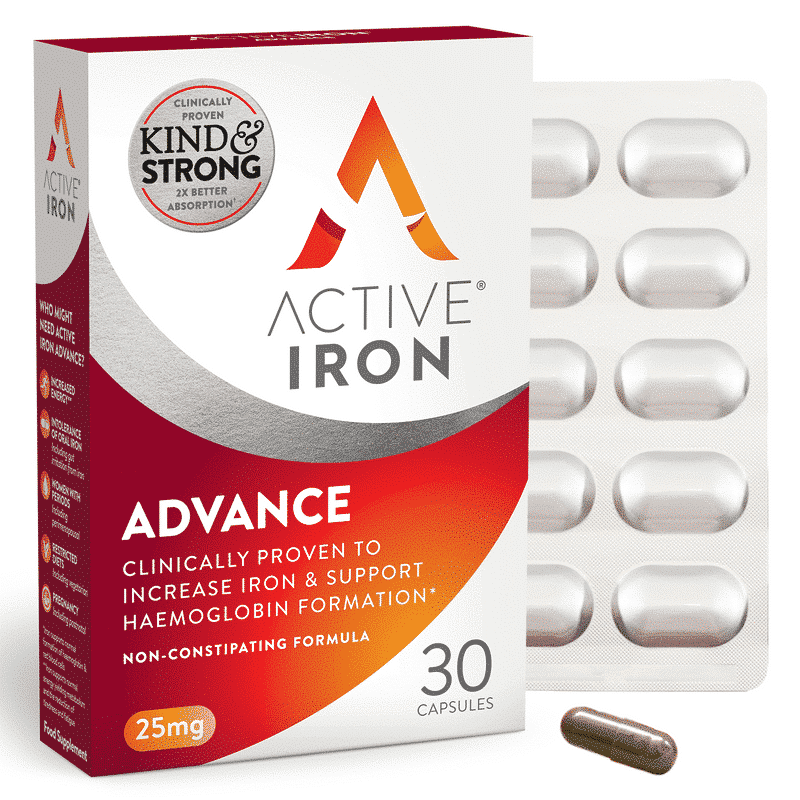 Active Iron Advance
Best seller
Active Iron Advance is clinically proven to increase iron levels.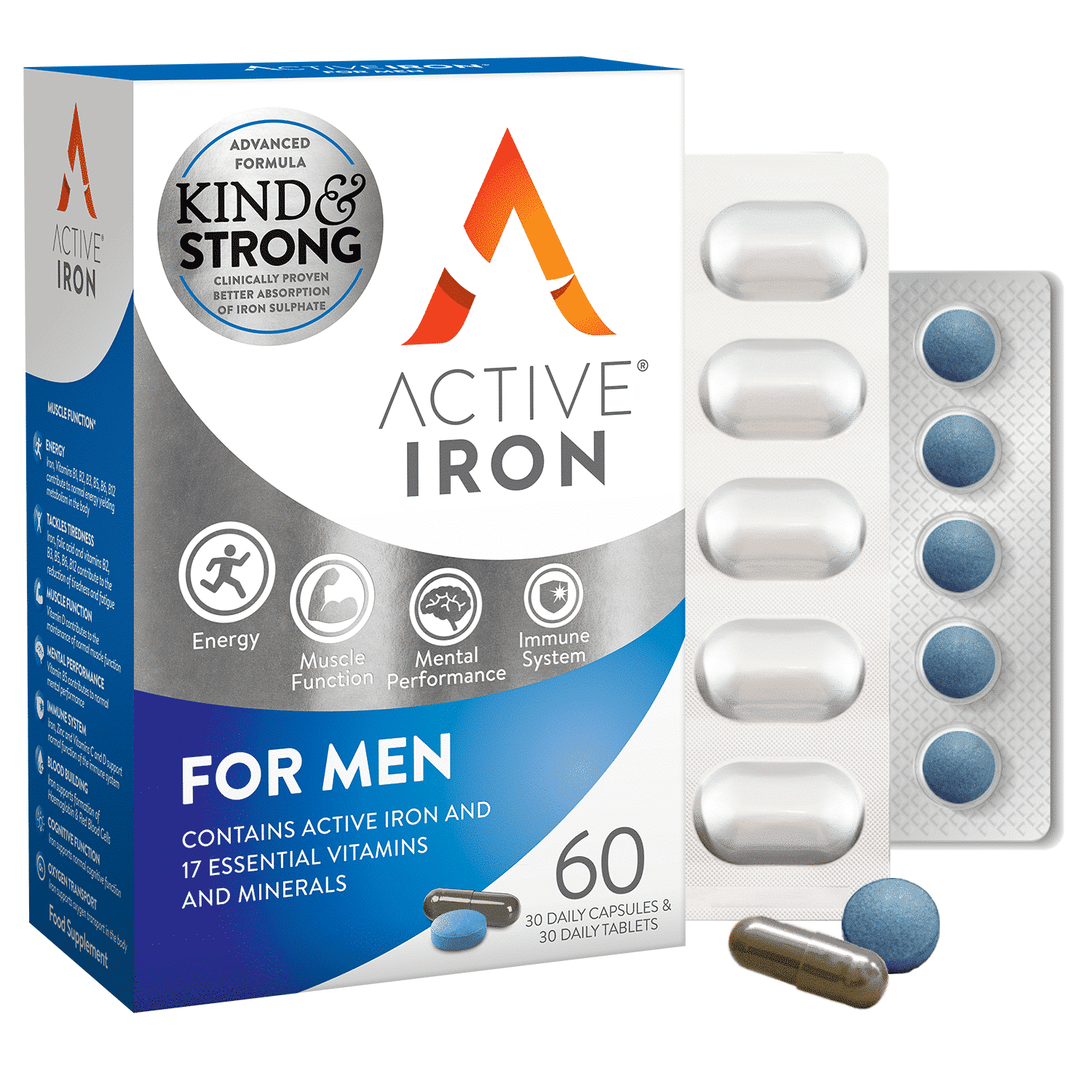 Active Iron for Men
Best seller
Active Iron for Men helps support iron levels & men's nutritional needs.