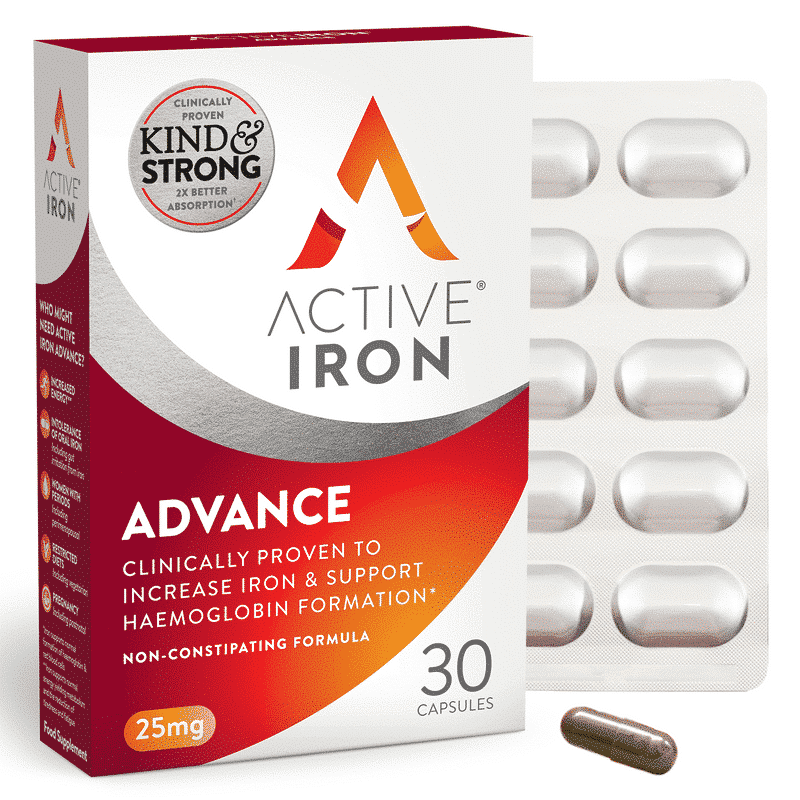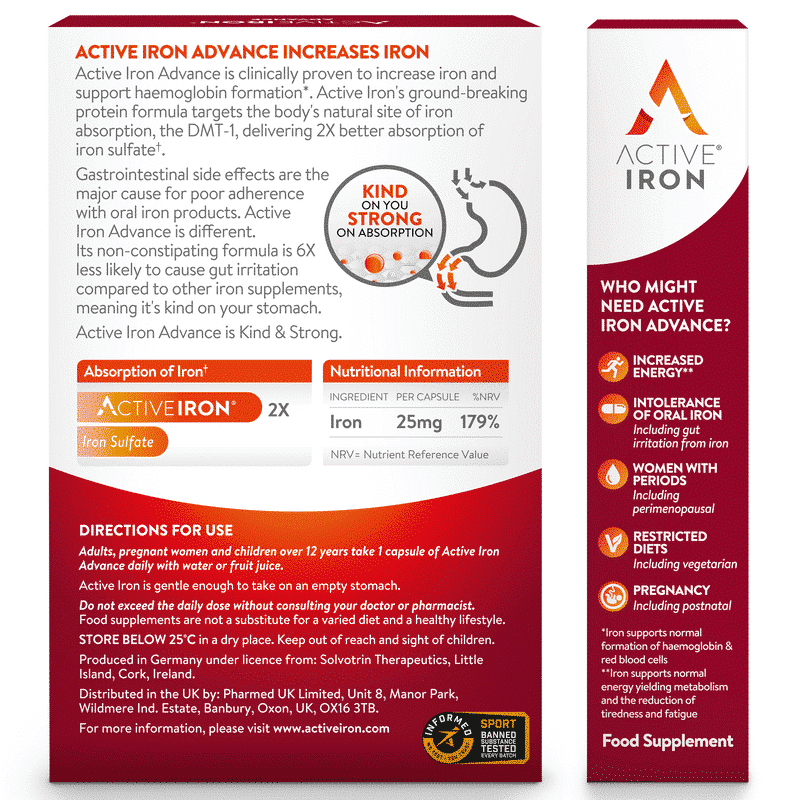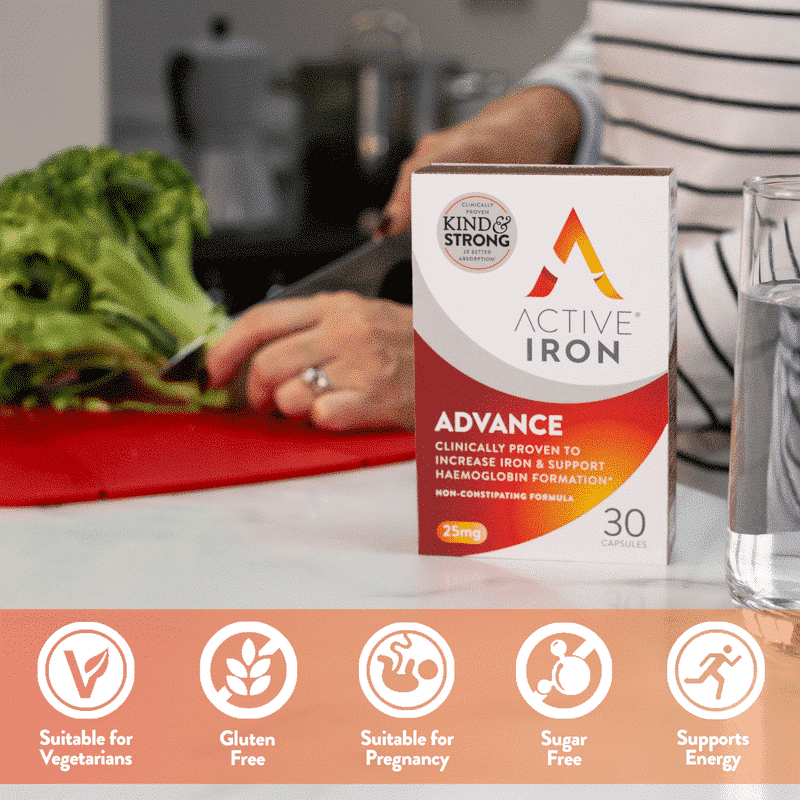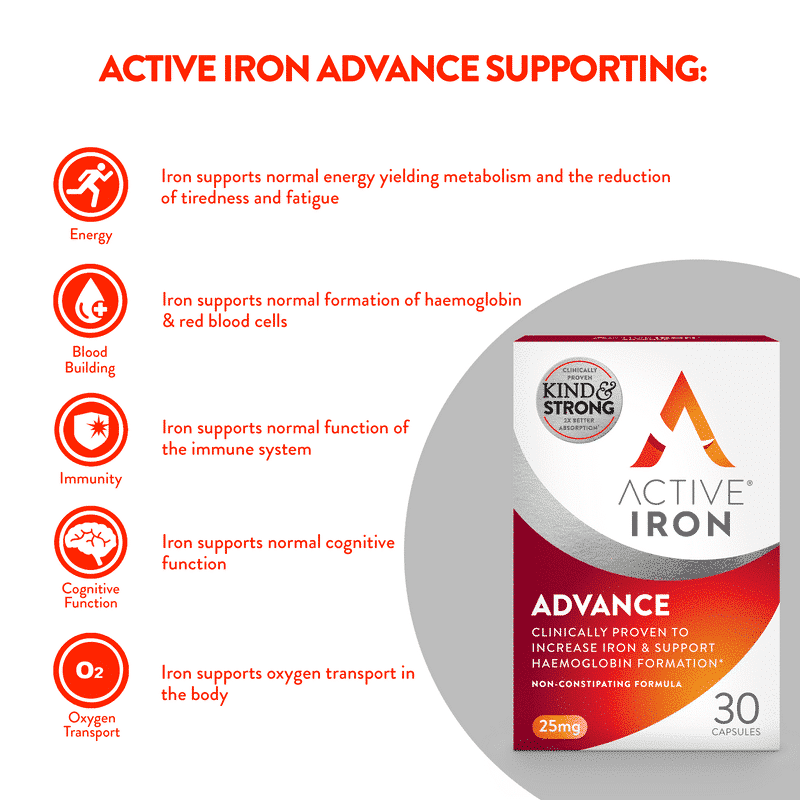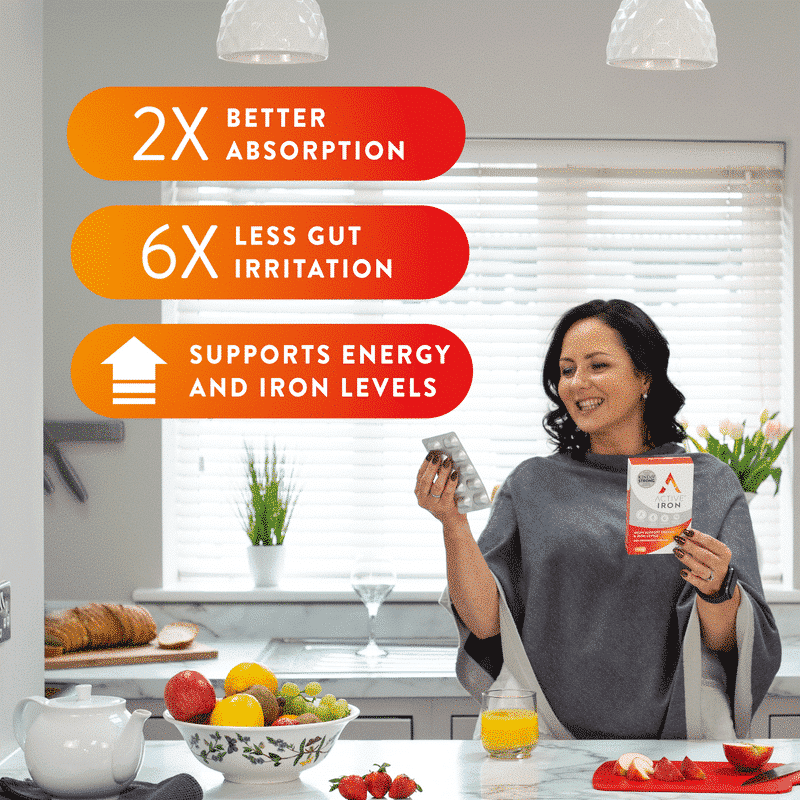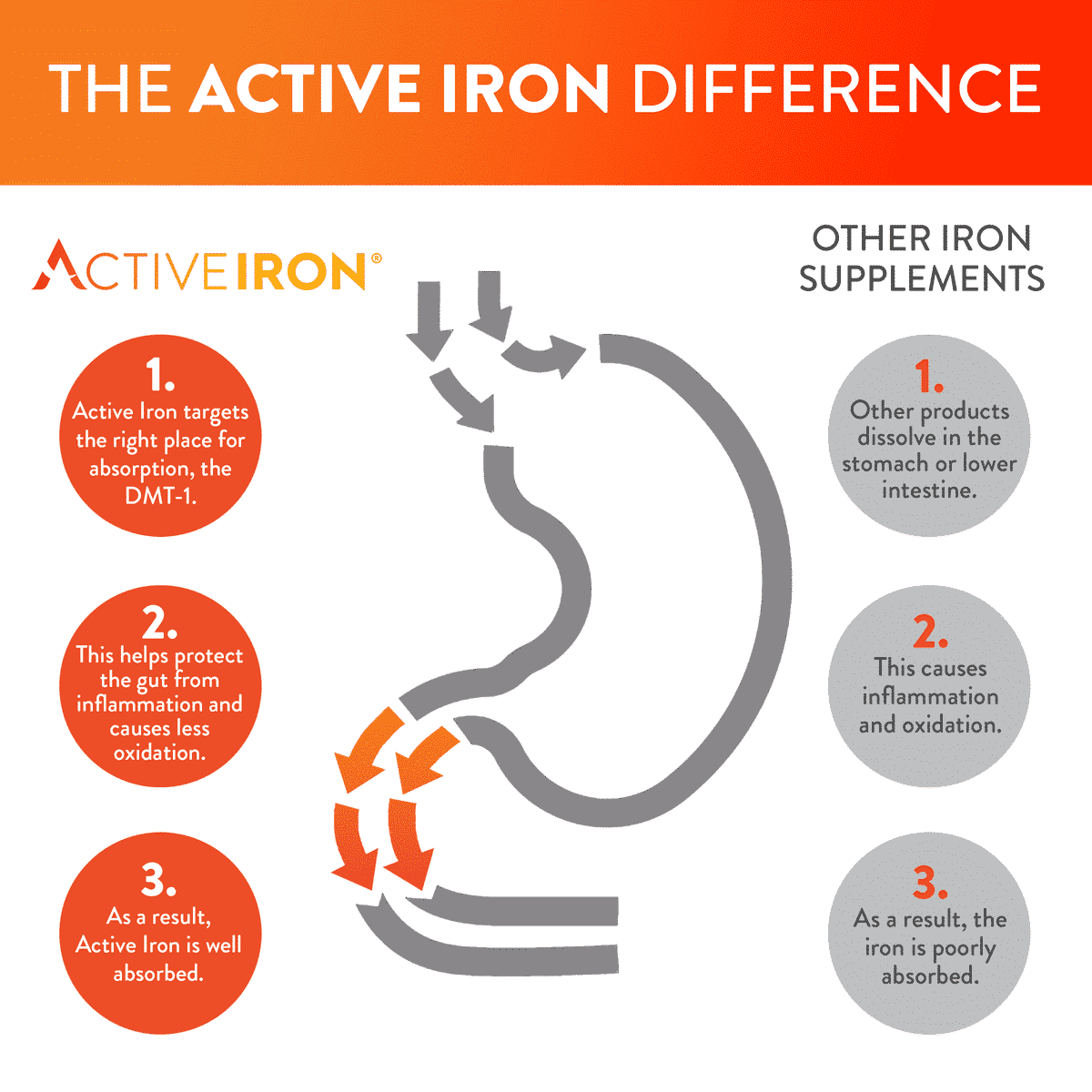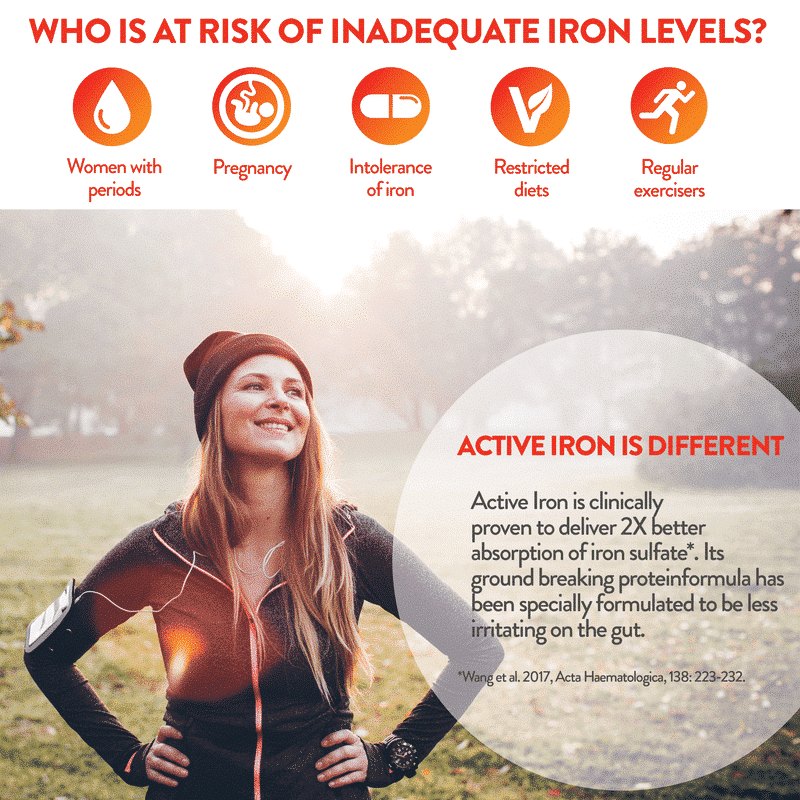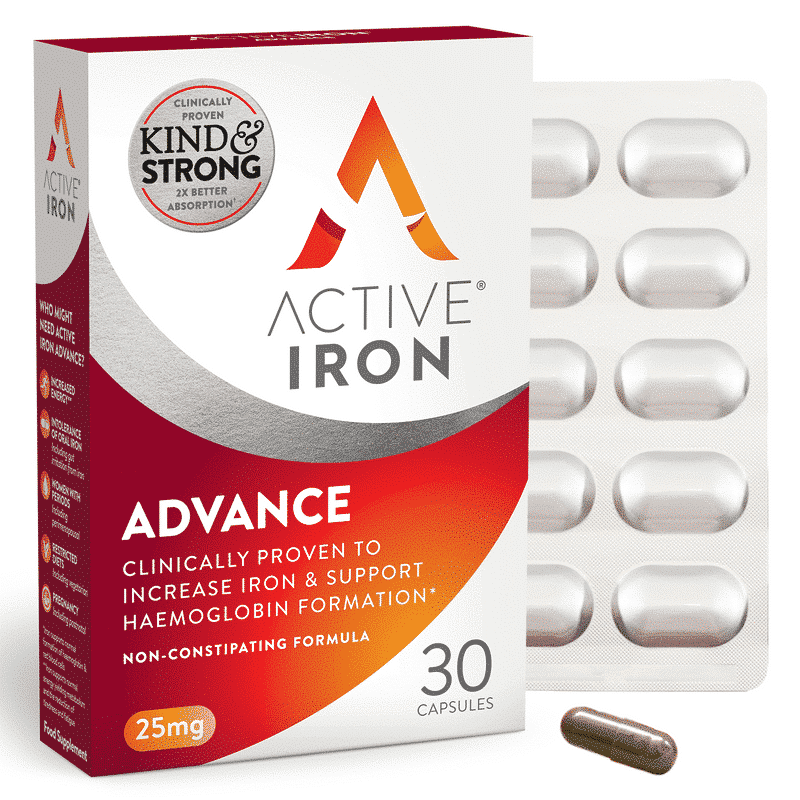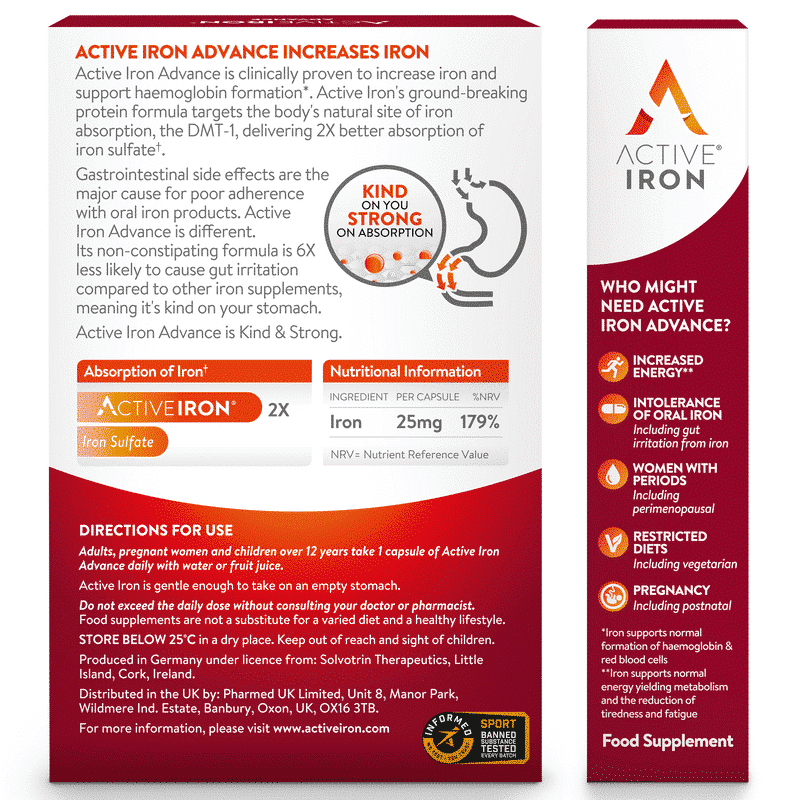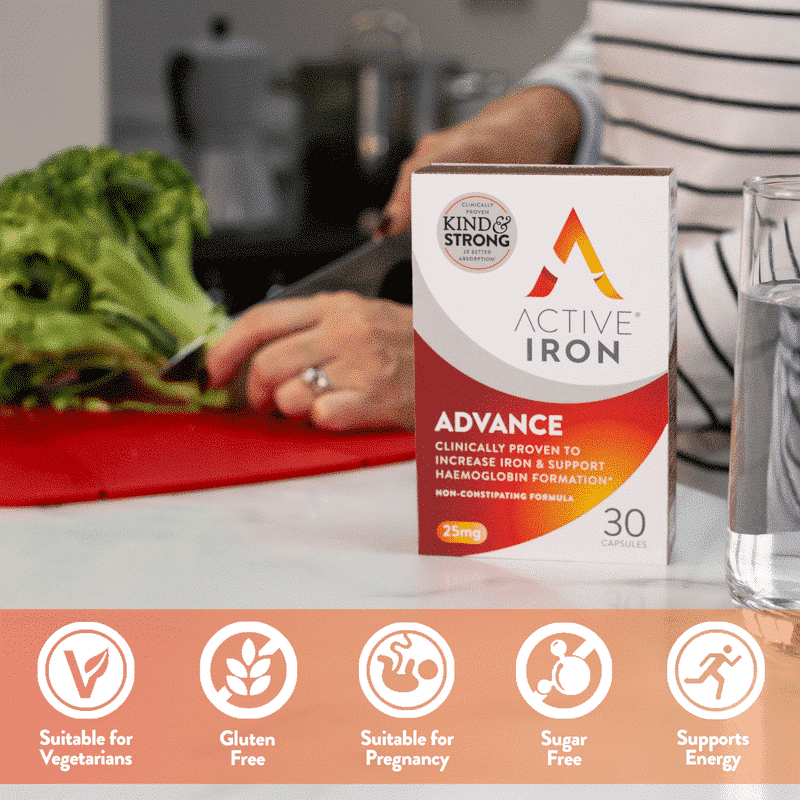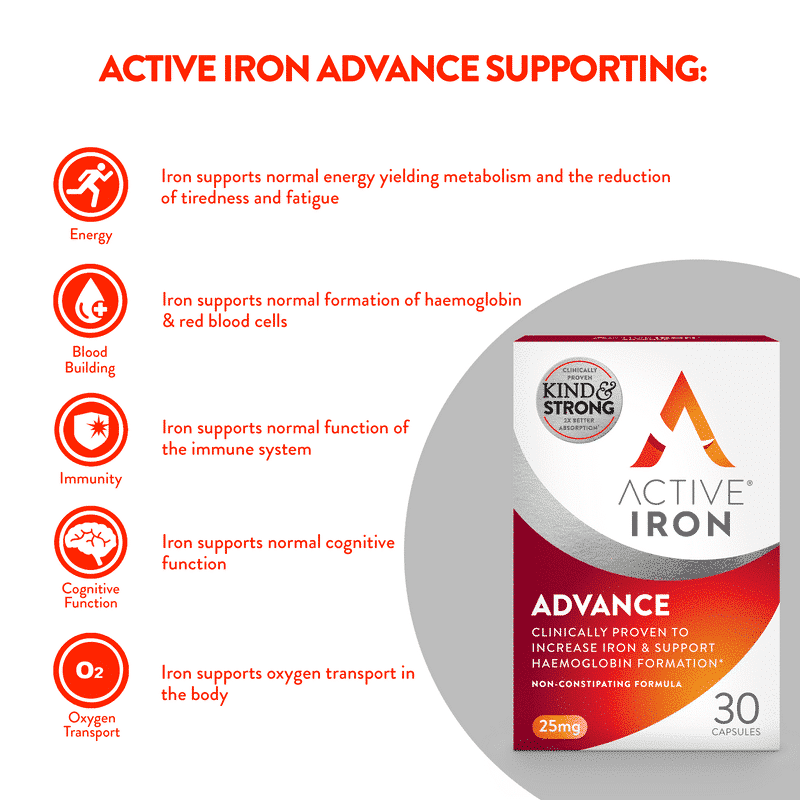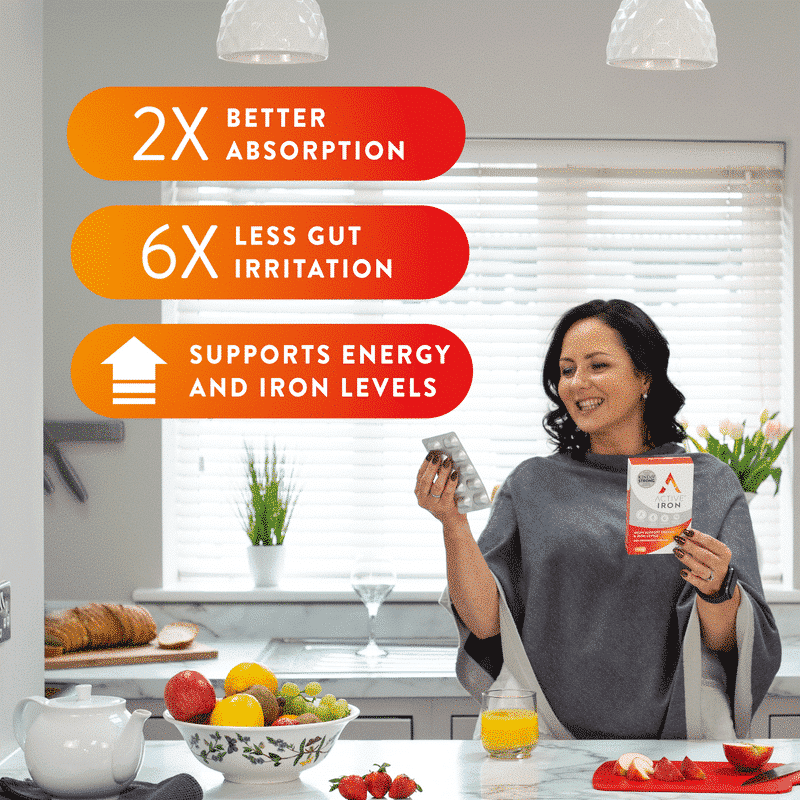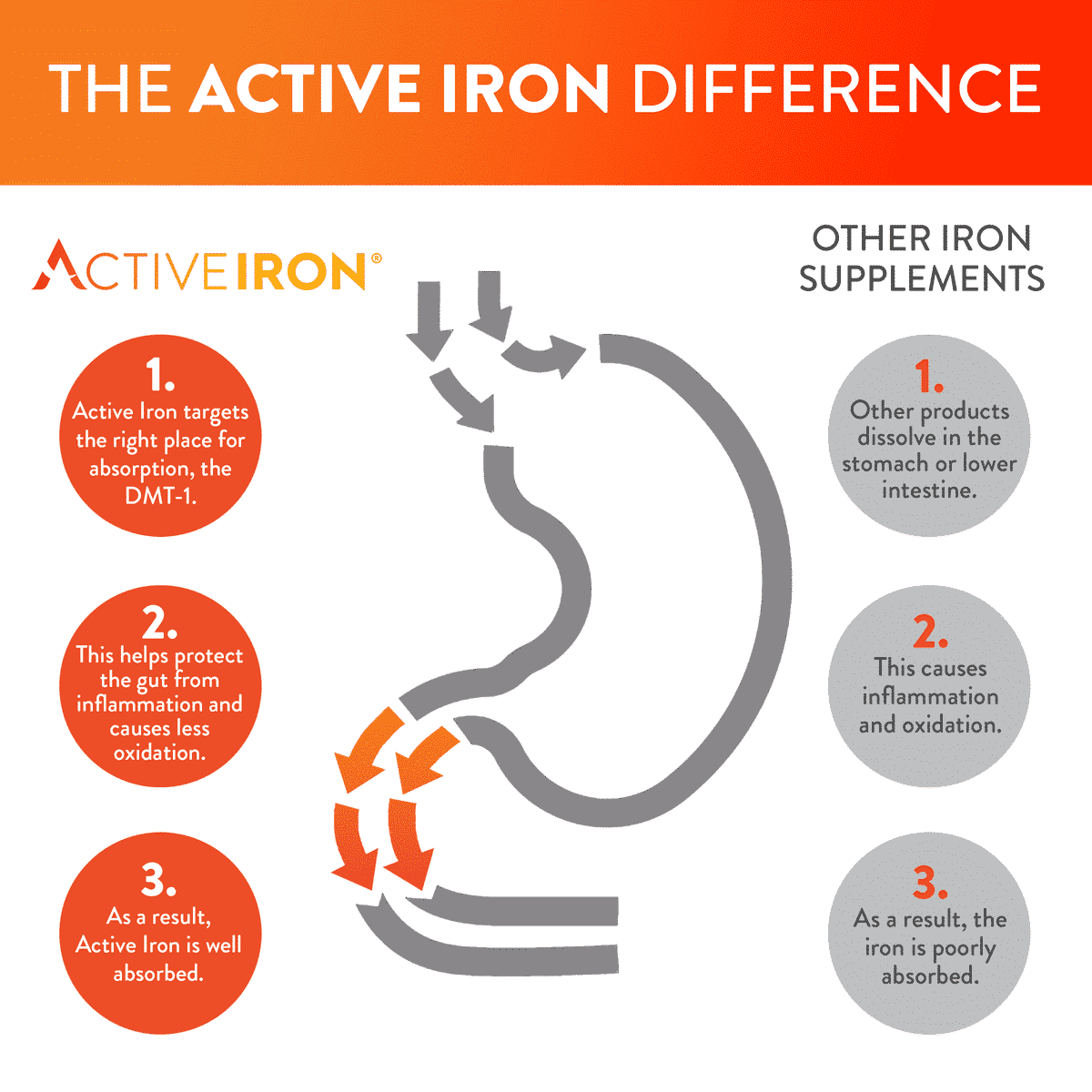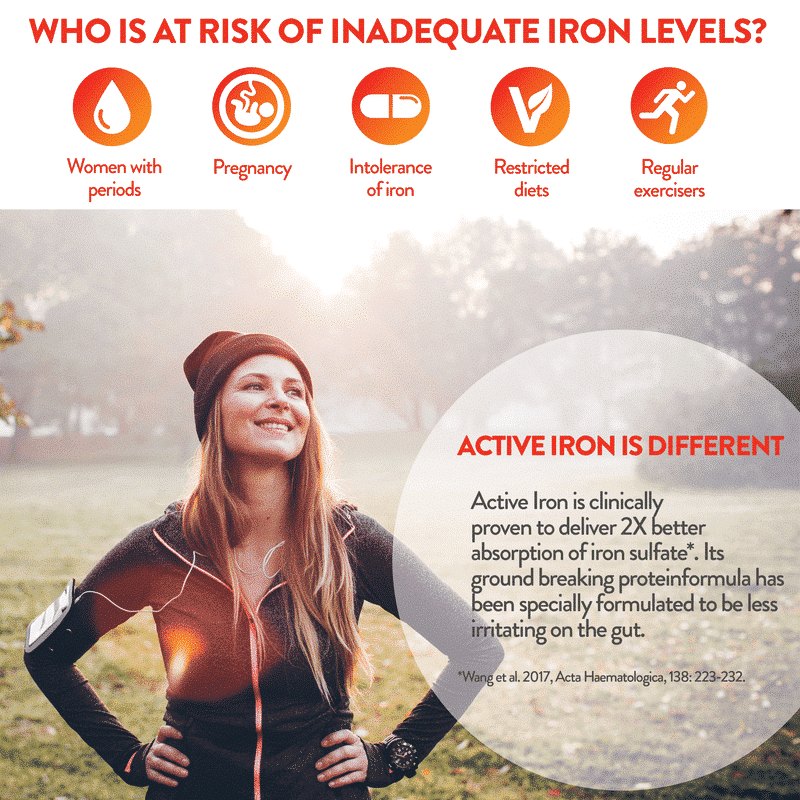 Our 25 mg iron supplement called Active Iron Advance is clinically proven to increase iron levels.
About The Product
About Active Iron Advance
Active Iron Advance is clinically proven to increase iron and support haemoglobin formation*. Active Iron's ground-breaking protein formula targets the body's natural site of iron absorption, the DMT-1. It delivers 2X better absorption of iron sulfate. Gastrointestinal side effects are a major cause of poor adherence to oral iron products. Active Iron Advance is different. Its non-constipating formula is 6X less likely to cause gut irritation. This is compared to other iron supplements, meaning it's kind on your stomach. Active Iron Advance is Kind & Strong.
Who might need Active Iron Advance?
• Increased Energy
• Intolerance of Oral Iron
• Women with Periods, including perimenopausal
• Restricted Diets, including vegetarians
• Pregnancy including postnatal
Free From:
• Gluten
• Sugar
• Yeast
• Artificial Preservatives
Suitable For:
• Vegetarians
• Pregnancy
• Coeliacs
Important Information:
Safety Information:
Do not exceed the daily dose without consulting your doctor or pharmacist. Food supplements are not a substitute for a varied diet and a healthy lifestyle.
Ingredients:
Whey (Milk) protein, Capsule shell, (hypromellose), Ferrous sulfate, Acidity regulators (sodium acetate, acetic acid), Vitamin C (ascorbic acid), emulsifier (polysorbate 20), Capsule colourants (titanium dioxide, yellow iron oxide, black iron oxide)
Directions:
Adults, pregnant women, and children over 12 years can take one capsule of Active Iron Advance daily with water or fruit juice. Active iron is gentle enough to take on an empty stomach.
How to store:
Store below 25oc in a dry place. Active Iron is placed in aluminum foil to protect the encapsulated iron. Keep out of reach and sight of children.
*Wang et al. Acta Haematologica 2017.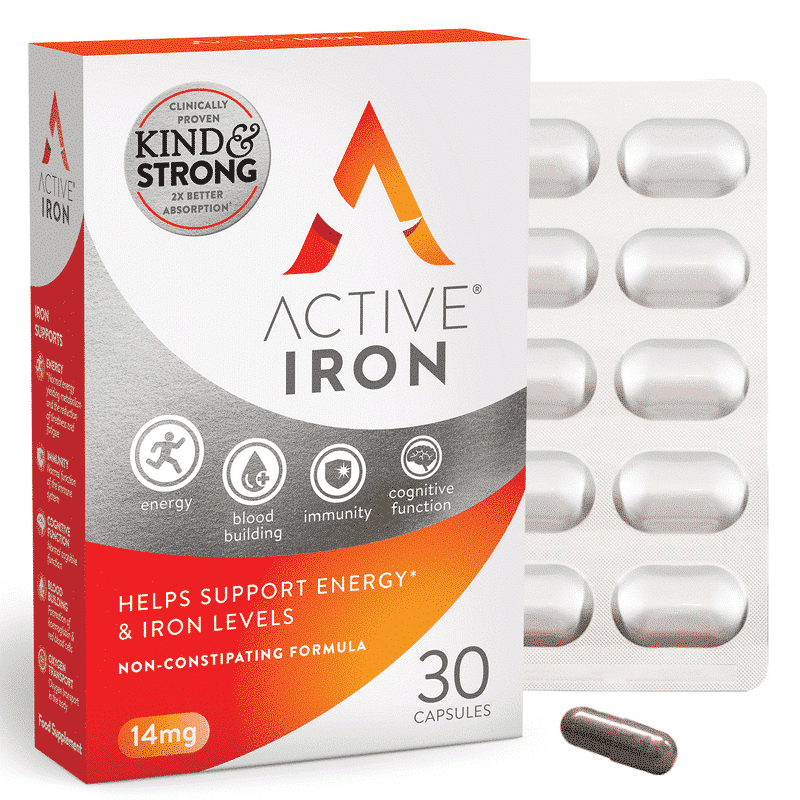 Active Iron
Best seller
Active Iron helps support iron and energy levels.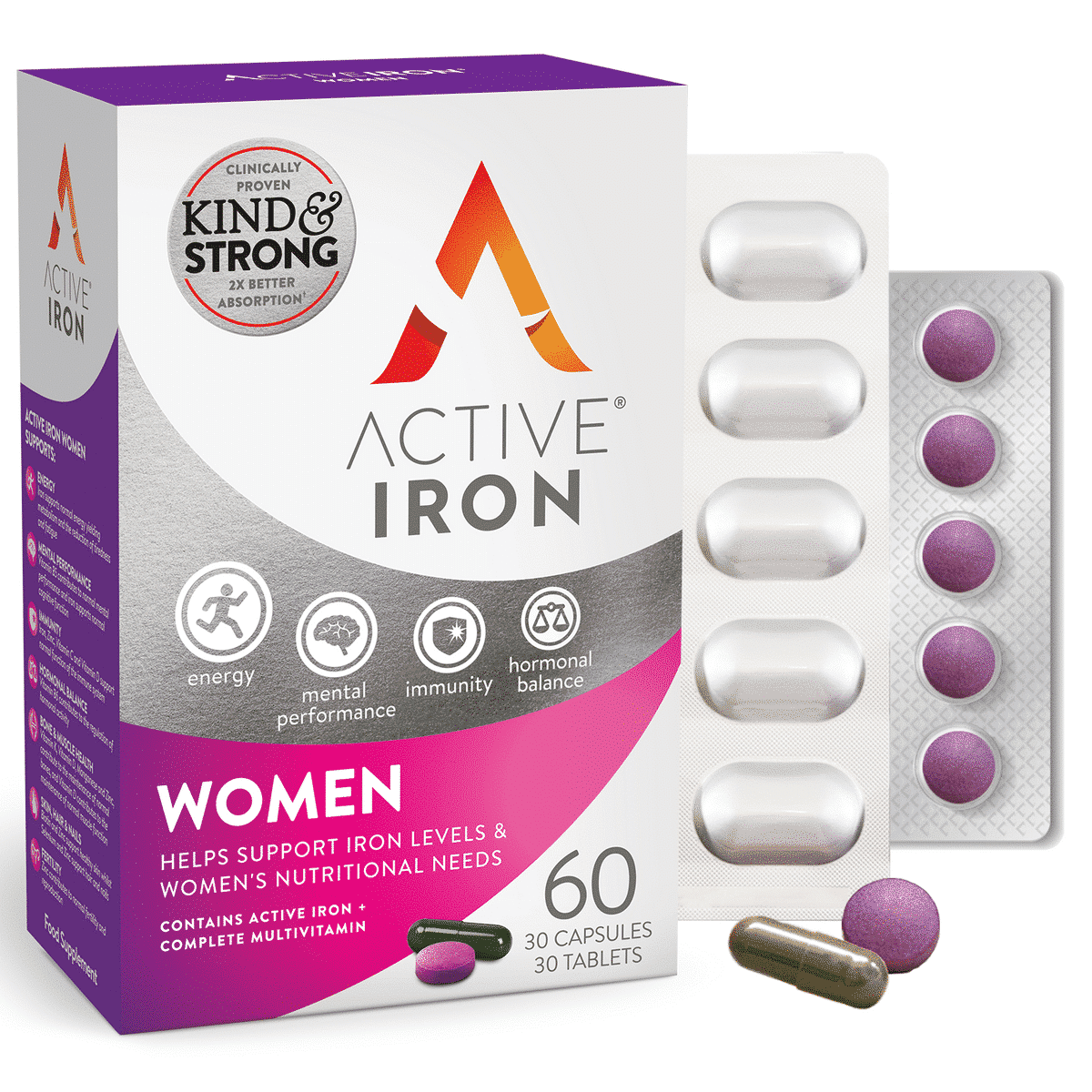 Active Iron for Women
Best seller
Active Iron for Women helps support iron levels & women's nutritional needs.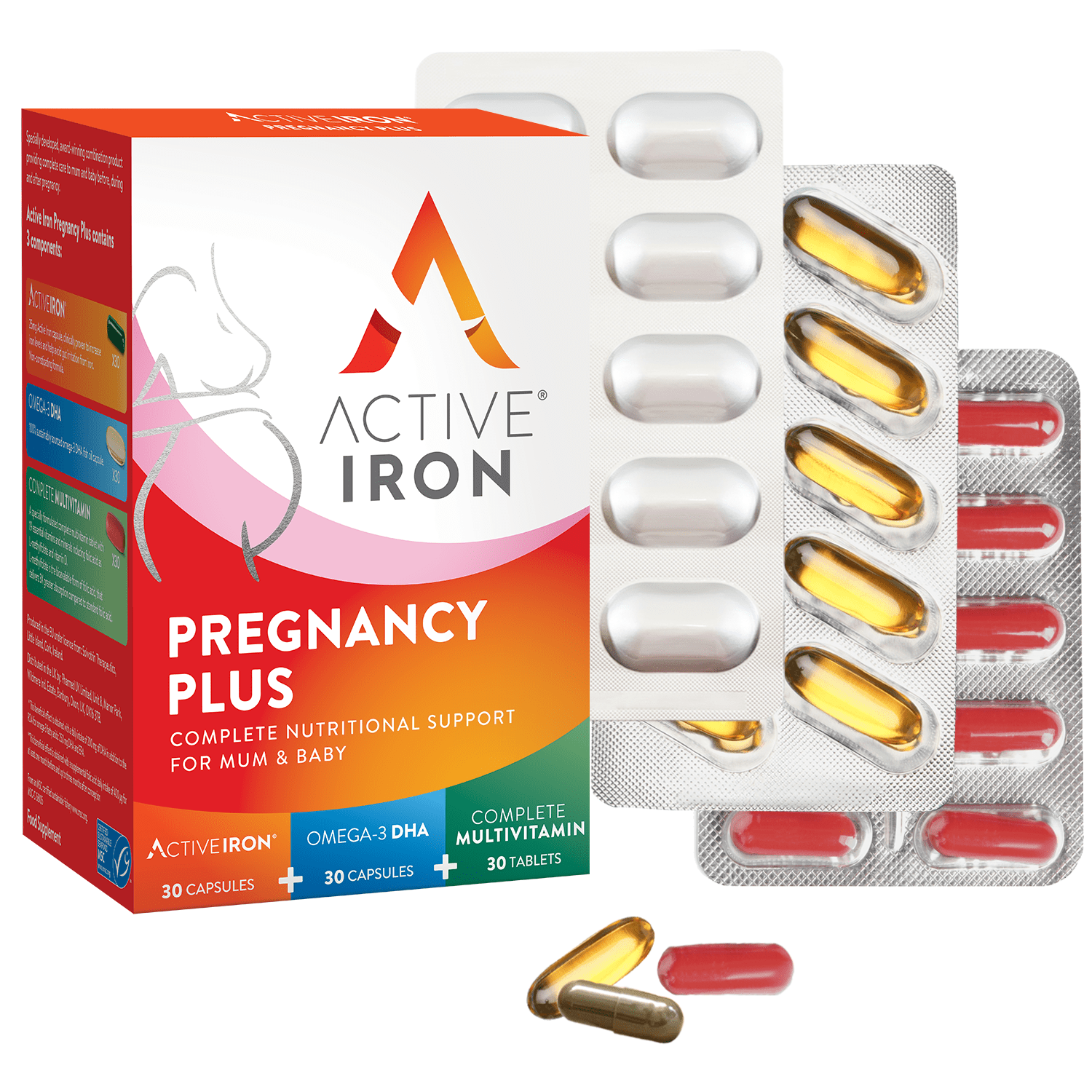 Active Iron Pregnancy Plus
Best seller
Active Iron Pregnancy Plus is the complete nutritional solution for mum & baby.