Many people avoid having gluten in their diet. An increasing number of consumers seek gluten-free products for a variety of different reasons.
The idea of a strict, gluten-free diet may seem daunting; however, many people have adapted well to this diet armed with the right knowledge.
1: Read the packaging
Packaged food in the EU and UK is required by law to have allergen labelling. This means you should see whether a food item contains gluten or not by reading through the ingredients. No matter how small the gluten content, it must be listed. Keep an eye out for food containing wheat, spelt, barley, and oats as these ingredients contain gluten.
2: Check the free-from aisle in your supermarket
Most supermarkets stock gluten-free alternatives of popular foods in their own aisle. Health food stores often stock gluten-free foods also. Gluten-free pasta, bread, and cereals are all available should you be missing your favourite foods.
3: Go natural
Most fresh fruit and vegetables, meat, fish, and dairy products are naturally gluten free. Look for foods in their natural state rather than processed items, and use these as the basis to your meals. Invest in a gluten-free cookery book, so you can experiment with gluten-free ingredients to create your favourite meals.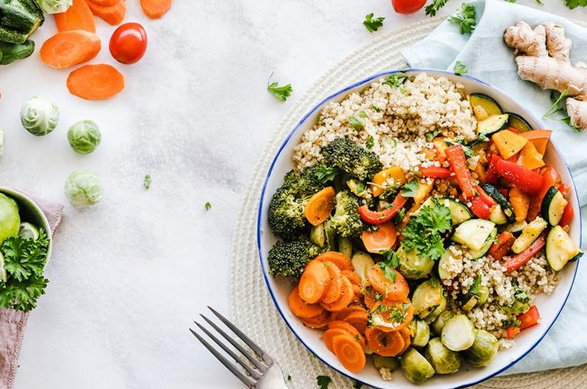 4: Don't forget alcohol
Cider, wine, sherry, spirits, port, and liquors are types of gluten-free alcohol. However, beer, lagers, stouts, and ales contain gluten. Gluten-free beers are becoming increasingly available and are on the menu at most bars and restaurants.
5: Be wary of cross contamination
Minimise the risk of cross contamination with gluten-containing foods. Wash down surfaces, utensils, and invest in toaster bags if you're sharing your toaster with people who eat gluten.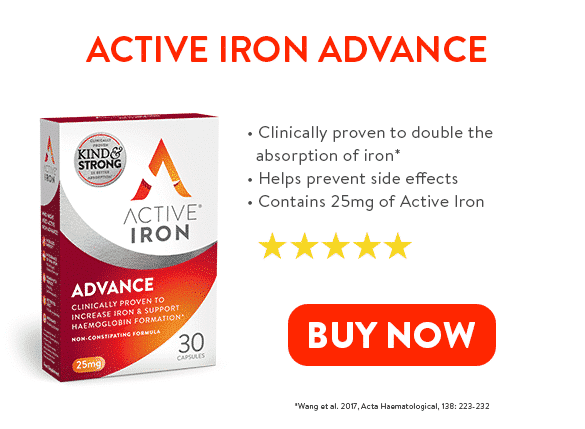 Active Iron is free from gluten and safe to include in a gluten-free diet. As with any supplements, Active Iron is not a replacement for a healthy lifestyle and balanced diet.