Irish Healthcare and medicines development company Solvotrin Therapeutics has partnered with Amophar to bring Active Iron to 3 new European markets, Belgium, Luxemburg and The Netherlands. The deal is estimated to be worth €8m in retail sales over the next 5 years.
Amophar is a Belgian laboratory who specialise in marketing and distributing healthcare products to pharmacies and para-pharmacies. Amophar are highly experienced at managing a diverse portfolio including branded generics, OTC-medicines and personal care products. "We are delighted to add Active Iron to our portfolio this truly innovative product is in keeping with our mission to support health & wellbeing enabling people to have a full life" Maxime Costa, General Manager Amophar.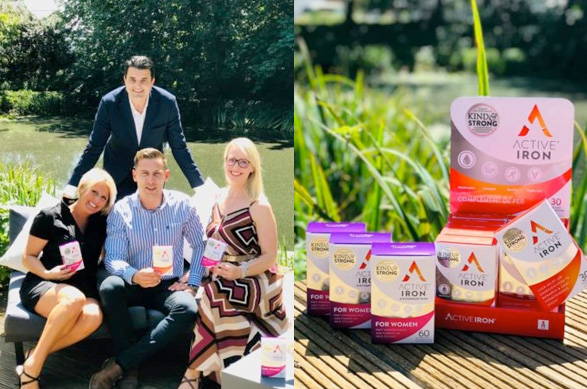 European expansion is key to our continued growth according to Ronan McClafferty Global Commercial Director "Having an experienced local partner to support our expansion is critical to our success and we are happy we have found the right fit with the team at Amophar."
This news follows recent announcements of Active Iron's launch in Germany and a partnership agreement with Fosun Pharmaceuticals to distribute Active Iron in China. Launched in 2016 and now a leading brand in the UK and Irish markets, Active Iron is a ground-breaking patent protected formula clinically proven to achieve double the absorption rate of standard ferrous sulphate. Whilst reducing the side effects normally associated with oral iron.
Active Iron will reach pharmacies across Belgium, Luxemburg and the Netherlands across July and August with Consumer advertising campaigns scheduled to kick off from September.
For more information contact us by email at info@activeiron.com or call us on +35345410220